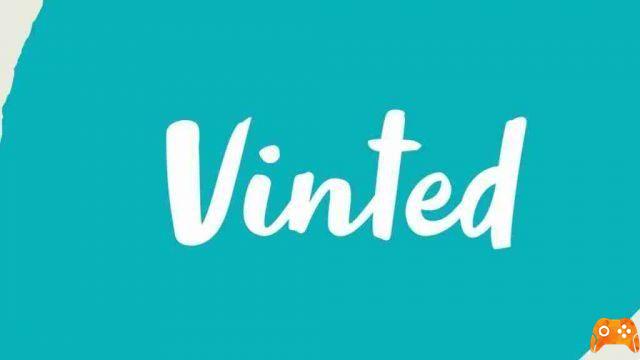 Vinted is an online intermediary hosting service that allows users to trade and / or sell and / or purchase items, to use the integrated payment and shipping service, to communicate by sending private messages or using the forum or to use other additional services. , such as boosting articles and so on.
However, Vinted only facilitates transactions between users. Vinted does not sell, buy or trade the items displayed on the site and is not part of any transaction between users.
The Vinted platform is operated by the VINTED company, UAB based in Lithuania.
WHAT KIND OF ITEMS CAN BE SOLD OR UNVINTED?
You can sell:
clothing, footwear and accessories for women, men and children;
baby toys, furniture and baby care equipment;
cosmetics, beauty products and beauty accessories;
technological accessories such as headphones, smartwatches, cell phone cases and similar items.
household items such as linens, dishes and accessories.
Books for adults, children and adolescents
You cannot sell:
items prohibited or restricted by law (e.g. counterfeits, samples or promotional items, drugs, food and beverages, etc.);
items that do not comply with hygiene standards or that pose a health risk (e.g. underwear worn, all cosmetics already used or not in the original sealed packaging, etc.);
items that are not clothing, are not related to fashion, beauty, accessories, children or are simply not in line with the vinted vision (for example, animal hair and derivatives, electronic and high-tech products such as cell phones, computers, cameras , adult sports equipment such as bicycles, skis, snowboards, event tickets, etc.).
The above list is not exhaustive and should be considered as a guide only.
In addition, the seller must own these items and have the right to sell, trade or donate them.
How Vinted works
Using Vinted is really very simple. Now we will tell you how to sign up for the service, sell or buy from Vinted.
How to sign up for Vinted
Go up www.vinted.com or download the free app from the AppStore or PlayStore.
Click on Iscriviti a Vinted.
Choose whether to subscribe to the platform with Facebook, Google or with your email.
Choose a username and select the appropriate checkbox if you wish to subscribe to the Vinted newsletter.
Click on the Subscribe button.
Accept the privacy policy.
Once you've signed up, you can start using Vinted to sell or buy used clothing.
How to sell on Vinted
Once registered you will be able to sell your used clothing and accessories. Here's how to do it:
Click on the item Sell ​​/ Sell Now.
Upload one or more photos of the product you want to sell.
Choose a title for your article.
Add a product description.
Choose a category from those available and then select the subcategory your product belongs to.
Add the brand your item belongs to.
Select the conditions in which your item is.
Set the price.
Select the tick I want to exchange it if you wish to exchange your product.
Click on the item Add.
What to do when an item is purchased on Vinted
All you have to do is package it, print the prepaid label provided by the platform and proceed with the shipment within a maximum of five days. As soon as the buyer confirms that everything went well, your payment will be issued, on which there is no commission.
The payment will be paid to you on the Sweet Vinted. Once the money is in your Vinted Balance, you can transfer it to your checking account. The transfer will take place within 5 working days.
How to add a bank account and transfer your earnings to Vinted
Go to your Payment Settings.
Add a checking account under Transfer options.
Enter your bank account details. They will be stored securely.
Double-check the data, making sure there are no typos. You also need to activate your Vinted Balance if you haven't already.
How to transfer your earnings to your checking account:
Go to your Vinted Balance and click on Transfer to Current Account.
Your earnings will automatically appear in your bank account within 5 working days of the transfer (excluding weekends and holidays).
To keep in mind:
The minimum transfer amount is € 0,1.
It is possible to transfer only the available balance (the earnings of the completed orders), not the outstanding balance.
It is not possible to transfer funds from the Vinted Balance to other banking solutions or electronic purses, but only to a current account.
How to buy on Vinted
Use the search bar to find the clothing item you are interested in buying.
Select the one you are interested in and choose if it asks for information or proceed with the purchase.
By selecting the item Buy, the platform will show you the total amount of your purchase, including shipping costs and will ask you for the latest useful data to proceed with payment and shipping.
Add the address to which you want the item to be shipped, enter a valid payment method, choose a collection point and select the Pay item.
If the item does not arrive, or does not conform to the description, Vinted allows you to have a refund, reporting any problem within two days from the date of delivery. Find out more about the refund policy on the official page.
How to cancel an order on Vinted
Both users can only cancel the order if the item has not yet been shipped.
To cancel an order:
Open the conversation with the other user.
Click on the information icon (i) in the upper right corner.
Choose Cancel order and select a reason from the list or choose Other and type in the reason.
How to delete Vinted account
If you no longer want to use the service and cancel your account, this is the procedure to follow.
Click on your profile picture in the upper right corner of the screen.
Select My settings.
Scroll to the bottom of the screen, click on Delete account and complete the process.