What happens when you block a person on Whatsapp? It has now become a very useful tool. It has revolutionized the communication between people. SMS and MMS are almost a thing of the past and it is increasingly difficult to find someone who does not have the application installed on their smartphone. Unfortunately, however, everything has a downside. Because even here it is possible to harass. So let's see what happens when you block a person on Whatsapp.
Read also: Here's how to recover deleted photos from Whatsapp
It can be said, without any doubt, that WhatsApp is extremely useful and is a wonderful creation. It is the holy grail of instant messaging apps. But it can also get annoying at times. For example, when some companies start spamming with their promotions or a person sends useless messages.
What happens when you block a person on Whatsapp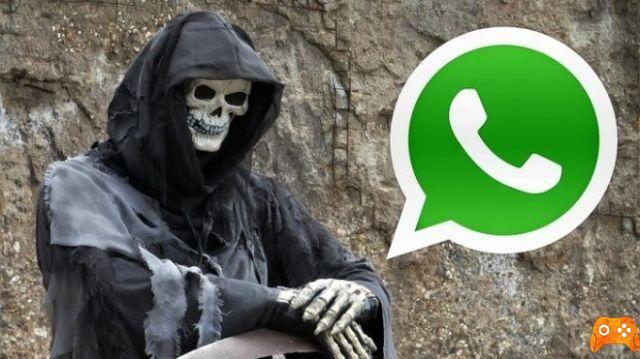 In such situations, it is best to silence such contacts. However, sometimes muting a contact is not enough. In this case, you can go one step further and block the contact, as blocking is very different from muting. But what happens when you block someone on WhatsApp? Can the blocked person call you? Can they see your profile picture? We will answer all your questions in this post.
Note that once a person is blocked this will not affect their old messages or media files as they will remain on the phone until you manually delete them.
The first thing you need to know is that direct communication through WhatsApp with a blocked contact will be impossible.
WhatsApp messages sent to you by a blocked contact will never reach your device. When he or she sends you a message, a single check mark will be displayed, as if the mobile is off or without network coverage.
In the same way, you will not be able to exchange messages and you will not be able to call each other using WhatsApp. Other than not being able to message him or her, they won't see any information about your status.
Read also: What happens when you uninstall WhatsApp?
What happens when you block a person on Whatsapp
So when that person wants to check your status they won't be able to see it, they won't be able to see the new status function with pictures from the last 24 hours either. The same goes for the photo: the blocked person will no longer have access to your profile, instead they will see a white silhouette on a gray background, as if you do not have a profile picture.
The person you blocked will never be able to see if you are online or not at the moment, even if you have the option activated. When you block a user on WhatsApp, you also block them from seeing your last connection.
The user you blocked will not see when you last connected with the application. It is also true that many WhatsApp users have this feature disabled anyway, but it remains a noteworthy feature. Also, don't even let them know if you are connected or not.
In short, a blocked user does not know the date or time of your last connection or whether you are online. After blocking a contact, you should know that the name will remain in the WhatsApp contact list.
You can delete the conversation if you wish, but it will remain in your contact list. To permanently delete the contact you need to remove this contact from your smartphone's contact list, then delete it from WhatsApp forever. We just saw what happens when you block a person on Whatsapp, now let's see what happens if you are in the same group as the person you blocked.
Read also: How to know if someone has blocked you on WhatsApp
What if you are in a group with the person you have blocked?
The blocked person will still be able to read the messages sent in that group.
If you still have the blocked person's number on your phone, the person's name will appear as usual. If you have deleted the person's number from your phone, you will see the person's phone number displayed on the screen when this person sends a message.
The only way not to receive this person's messages even on the group is to remove this contact from the Whatsapp group as well.
Again, the blocked person can still call the WhatsApp number (he will hear the call ring), but WhatsApp will not notify you. That is, there will be no incoming calls from your side. Likewise, you can't call a blocked contact until you unblock it.
Read also: How to know if Whatsapp is spying on me
Status and information
While WhatsApp offers privacy settings separately for the ephemeral status, i.e. the stories, blocking someone will hide your stories from them and their stories from your list.
Likewise, your Info or text status will be hidden by the blocked contact. On the contrary, their About will still be visible to you. You can see any changes made to it.
Is the blocked contact deleted from your contacts?
No. Blocking a contact will not remove them from your address book or contact list on WhatsApp. To delete a contact, you will need to remove them from your phone's contact list.
How to block someone on Whatsapp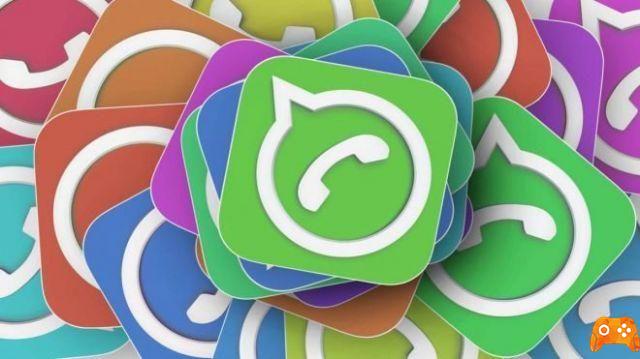 To block someone on your Android phone, tap the three-dot icon in the top right corner of WhatsApp. Go to Settings> Accounts> Privacy> Blocked contacts. Tap the Add icon and select the contact you want to block.
On iPhone, go to Settings> Accounts> Privacy> Blocked> Add New. Select the contact you want to block. To unblock, repeat the steps and delete the contact from the blocked list.
To block unknown numbers, open the chat and tap the Block option.
Read also: How to customize WhatsApp [2019]
How to know if someone has blocked you on Whatsapp
There is no direct way or app that will allow you to identify the people who have blocked you. However, if you feel you've been blocked, it's time to let your inner Sherlock out to authenticate your doubt.
This is because a lot of things happen when you block someone. You need to check these things out.
First, the last viewed and online status will disappear. Secondly, you will only receive a check mark for your messages, and finally, you will not see the contact's profile photo. If you confirm everything, then this may indicate that you have been blocked.
Another way to determine that you have been blocked is to create a group and add the suspect into it. If you can add them, it means they haven't blocked you. However, if you are unable to add them then it is sad that you have been blocked.
But wait, none of these are a guaranteed way to confirm that you've been blocked because there could be other reasons as well. WhatsApp has intentionally made it unclear to protect your privacy. If you liked the article, share it thanks!
Read also: What to do if the WhatsApp messages do not arrive until the application is opened
Further Reading:
3 ways to send a WhatsApp message to someone without adding them as a contact
How to configure WhatsApp notifications on Android
What happens when you block someone on Facebook Messenger
Send automatic replies on WhatsApp
What is Vanish mode on Facebook Messenger and Instagram