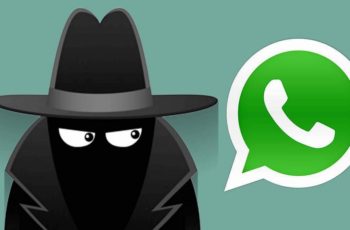 WhatsApp has a feature that hides us, making it impossible to know when we entered the application. However, there is a way to know when a person or contact is online or even compare their activities with another contact at the same time.
The WhatsAgent app monitors a certain contact and always shows when the person is online and how long they stayed. The cool thing is that you don't have to log into WhattsApp to get this information.
Its use is very simple. Just enter the number and name of the person you want to monitor, then the application takes care of the rest. From there, the tracking starts automatically, always notifying you when the contact is online.
With WhatsAgent, you can view WhatsApp contacts and receive instant notifications as soon as your contacts come back online.
WhatsAgent: alerts you when a contact is online
You can view the number of disconnections and the length of stays online
You can also see the last shutdown of your device and receive instant notifications as soon as your contacts come back online
You can find the total number of minutes left online during the 24 hours
Export all data in Excel version to analyze them calmly
How to install Whatsapp on an Android tablet with WiFi only
Tracking is not possible if the user's status is hidden.
WhatsAgent records the exact moments of connection to WhatsApp and the duration of each session.
It is essential to have the phone numbers of the people you want to "spy on" in the address book.
Like many of the services found in the apps, this one offers a seven-day free trial period.
If you are interested, it is good to take a test before making your purchase because it costs $ 5,99 per month.
The app also offers the option to purchase the service for one year, for a value of $ 23,99, but without the option of a trial time.
The comments on how the application works are varied, some say it works very well, others say the opposite. That's why it's great that you try it out.
You can view WhatsApp contacts with WhatsAgent and receive notifications instantly when they are online.
You can see how many times he logged in and the duration of the connection.
You can see up to the last visit, when he left, and get instant notifications when he's online.
You can find out how long it has been connected to the application.
To install the application, click here.
Please note: We at EpicTrick are not responsible for the application.
How to know how much space WhatsApp takes up
Further Reading:
How to know if you have been blocked on WhatsApp
How to send the same message to multiple contacts at the same time with WhatsApp for Android
Block Whatsapp contact, I tell you everything
Deleting WhatsApp contact, very easy
How to block contact in Microsoft Teams