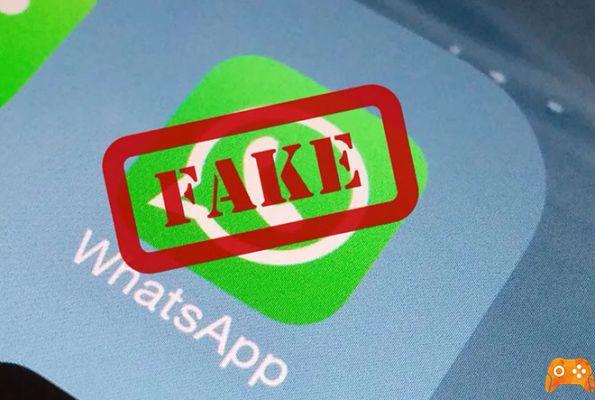 WhatsApp hoaxes have existed since the application was launched a few years ago and new ones will continue to arrive in the near future. Also, many hoaxes come back cyclically and start being shared massively among users.
In this case, two hoaxes in one on WhatsApp return to "being in sharing mode", indicating that it will cost us 0,01 euros per message sent since Saturday and that, if we do not forward a message to 10 people, the WhatsApp icon become irreparably blu.
It is easy enough to identify one hoax on WhatsApp, but it's not that easy to stop people from forwarding it indiscriminately. Let's be clear, we don't have to pay anything and we can continue using Whatsapp as before, even at night.
In case of major changes, these will be communicated through official channels and not through WhatsApp that our friend, brother-in-law, neighbor or mother-in-law forwards to us. Also, sharing fake news on WhatsApp is not illegal… for the moment.
Old hoaxes always in fashion
Il message which works like a fire is as follows:
"You know Saturday you will have to pay to use WhatsApp. If you have at least 10 contacts send this message. This way they will see that you are a normal user and your logo will turn blue and the application will remain free. It was talked about today in the newspapers. WhatsApp will cost € 0,01 per message. Send this message to 10 people. As soon as this is done, the light will turn blue, otherwise you will have to pay to use Whatsapp ".
This hoax has been around for a few years and it is possible that someone came to mind reading it. WhatsApp itself has confirmed that this message is totally fake.
And that's not all, if we go back to 2012, the Internet User Security Office (OSI) was in charge of falsifying a similar WhatsApp chain by indicating that the application would charge us 0,01 euros for the message and that we had to forward 10 people for the light to turn blue.
Leaving aside the WhatsApp mods that can change their appearance, color and other functions, the only thing we can change is the color of WhatsApp messages using an Android application known as Stylish Text. Have you received this fake news on WhatsApp in the last few days?
It might interest you: How to capture full WhatsApp chats in a single image
Further Reading:
How to send the same message to multiple contacts at the same time with WhatsApp for Android
3 things to keep in mind before deleting a WhatsApp message
How to speed up Whatsapp audio messages on PC and phone
WhatsApp prepares a new advanced search function
How to know who saved your number using WhatsApp