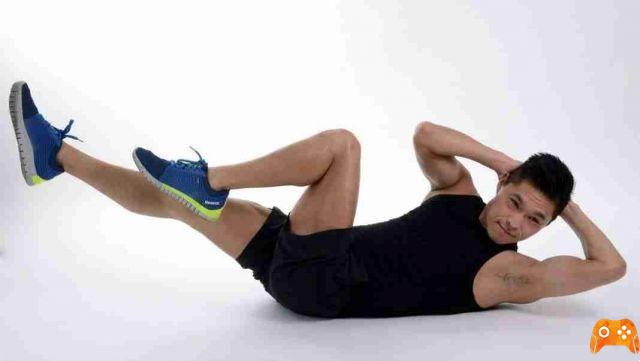 Abs app. Ready to sculpt your body or get back in shape with these abs applications.
Thanks to these abdominal apps you will have a personal trainer virtual that will help you to form the so-called turtle on your body.
You have always dreamed of having a sculpted body especially in the abdominal part, then thanks to these apps and good will, achieving this goal will be easier.
Then here are the best Abs app that you can install on your Android smartphone and tablet and on iPhone and iPad.
Abs app
Runtastic Six Pack Addominali
Runtastic Six Pack Abs is the app specially created to get you flat stomach and sculpted abs! Also to be done at home.
With these specific abdominal exercises, which you can also do at home or in the gym, in a few weeks you will have defined abs and a flat stomach, working only on the right muscles.
With the virtual trainer you will be guided to perform fast and intense workouts to have sculpted abs: in a short time and without equipment, you will be able to see the sculpted abs you have always wanted to appear.
ABDOMINAL EXERCISES ALWAYS REACHED.
Do you want to lose weight but don't have time to train or can't afford a personal trainer? Do you prefer to exercise at home but are not sure if you are doing the exercises right? With Six Pack, your personal trainer shows you how to get more defined muscles and sculpted abs: more than 50 video tutorials in HD will show you how to correctly perform the exercises to lose weight, get a flat stomach, a strong torso and the body you have. always dreamed of. Download Runtastic Six Pack now and get the body you want!
Download now on Android or iOS
Abs in 8 minutes
https://youtu.be/78StdgrKl3o
Finally, even on your portable device you can have the most famous workouts in the world, to be able to train where you want, how you want and when you want!
With over 50.000.000 visits (cumulative across all languages) on Youtube, the Passion4Profession workouts have been appreciated by all for their simplicity, innovation and real effectiveness.
Download now for Android or iOS
Abdominal Exercises 7 Minutes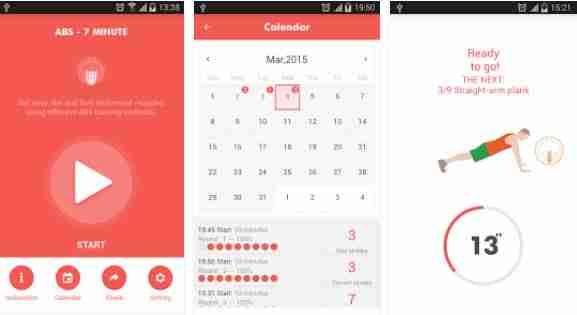 coming soon Ab exercises 7 minutes!
Just 7 minutes, to be able to have sexy, flat and firm muscles.
Just 7 minutes, to have a body with a perfect V shape.
Just 7 minutes, to train the much desired turtle, at home or in the office.
The 7 minute abdominal exercises for women and men, which is based on the training principle of "higher intensity and lower frequency" is a sure way to achieve sexy, flat and firm abs.
The workout includes 14 exercises: jump squats, reverse crunches, push-ups, Russian twist, pointe dog, burpees, straight-arm crunch, one-leg bridge, one-leg push-ups, plank, cross-arm crunch, mountain climber, pointe , bicycle crunch. With these exercises you can fully train your abs and back muscles.
After a short time, you will see an obvious and big difference about yourself: healthier, sexier, younger and more energetic.
There is also a video tutorial for you to edit and correct your movements. By taking the 7-minute abdominal workout, you can get a six-pack, flat and solid muscle. The perfect V-shape body is no longer a dream.
Download now on Android
VGFIT Abs Exercises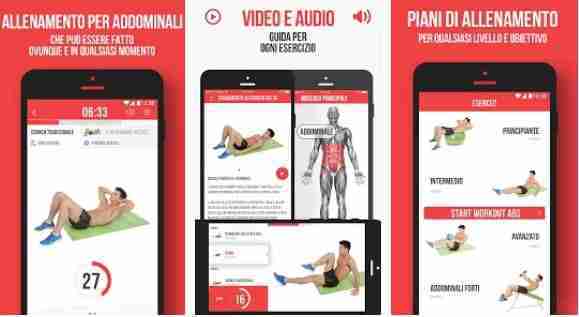 You will be guided through each exercise and this will help you stay motivated and reach your training goals. It is effective at home and in the gym. You will find daily training tips, easy to follow at any time. Abdominal and core workouts are based on high intensity circuit training, which has been shown to be "the safest, most effective and most efficient" for improving your health and losing belly fat.
Download now on Android