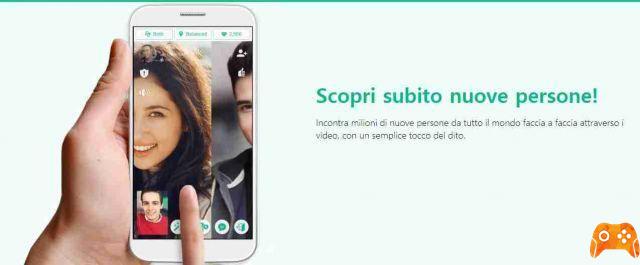 Azar is one of the best applications on smartphones and tablets to be able to video chat with people from all over the world randomly.
It is one of the largest chat platforms on the Internet that has millions of people in its daily user list.
How Azar Video Chat works
Azar allows you to chat and make new friends with people from over 190 countries. All you need to do is download the official app for Android and iOS.
Once done the app will put you in video contact with an unknown person around the world. You don't have to worry about the language as Azar in its text chats also has an automatic translator for both.
Then download the app and launch it. Register for the service for free from the screen that appears. Once done you can start video chatting with strangers from all over the world. You can also select a specific country if you want. To switch from one person to another, simply swipe left or right on your display.
The greater the success you will have in the Azar community, the more credits you will earn for free, but alternatively you can also buy them.
NB: This service has no filters, so you may see anyone, make anything appear to the user you will be connected to. Therefore, it is recommended for use by those over 18 years of age.
How to delete Azar account
If you didn't like Azar and want to cancel your account, here's how:
Open the app and select the Friends tab
Click the Settings icon in the upper right corner of the screen
Then click About Azar.
Select "Delete Account" at the bottom of the screen.
A confirmation asking if you are sure you want to delete your account. If you are sure you want to delete your account, press OK.
If you have active subscriptions, they must be canceled from the Google Play Store or Apple Store.
Also check out the best anonymous video chats you can use like Omegle or Ciaoamigos.