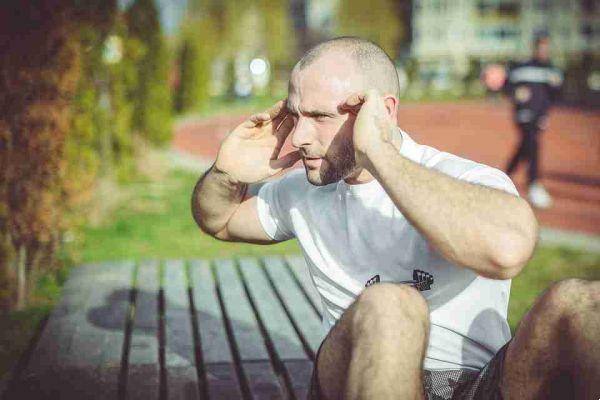 Fortunately, there are many high-quality apps that allow you to work out at home and exercise through your smartphone and your body. Here are some of the best bodyweight exercise apps you can try.
You Are Your Own Gym by Mark Lauren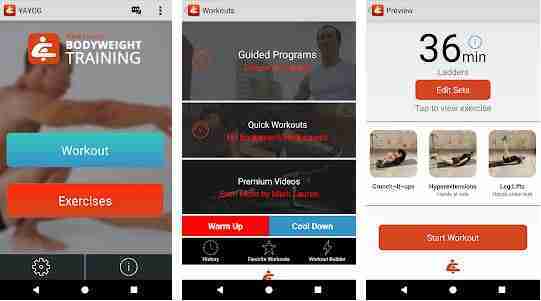 Just like the name of the app says, your body is all it takes to get a full workout. It offers fitness instructor exercise plans and the author is Mark Lauren.
Choose from programs as short as two minutes or up to 36 minutes. Wherever you are and for as long as you want you will find something suitable on this app.
The app offers 10-week fitness programs for all levels. If you have an Apple device, you can integrate You Are Your Own Gym with HealthKit to save and track your exercise programs in the Health app. The only downside to this app is its price.
Download: You're your gym for Android | iOS (€ 5,80)
Bodbot
BodBot includes exercises that use equipment. However, during installation, you can limit the app to bodyweight exercises only. BodBot stands out thanks to its high level of customization. This means that the app identifies the parts of your body to focus on, adapts your workouts to your schedule and needs, and takes into account how your body reacts to certain exercises.
While many apps pride themselves on providing tailor-made programs, few take into account specific factors such as hip mobility and shoulder mobility. When BodBot says it is suitable for all levels of fitness, it means that it includes people who may have significant problems with certain exercises due to injury or weakness.
Most of the app's features are available for free, however a subscription is available if you want to take your customization to the next level.