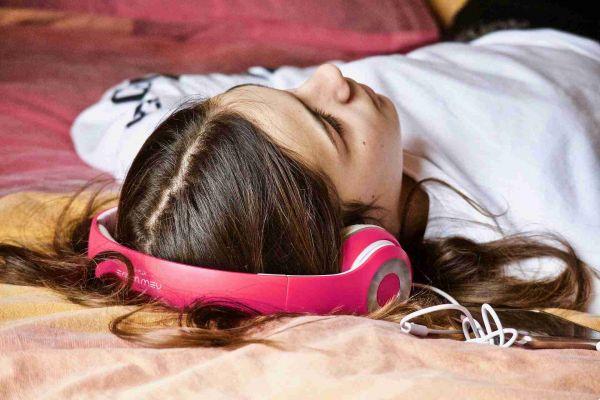 If you want to listen to music offline, here are the best apps to download music for Android and iOS.
In the days of streaming services and online radio stations, you don't need to create and maintain your own music collection. However, exclusive streaming music is fine as long as you don't venture out.
Best apps to download music
If you're on the go or have run out of data plan, you'll want your favorite music to be available for offline listening. Thankfully, a number of services offer this feature, so here are the best apps to download music for Android and iOS.
Spotify
Spotify is currently the most popular streaming service. It's the best place to discover new music, boasting a great discovery engine where you'll find new songs to listen to. Spotify has made it really easy to create, share and embed playlists.
No matter what your musical tastes are, Spotify has you covered. And if you opt for the Spotify Premium plan, you can download any offline song, album or playlist in the app. Note that despite these songs being offline, you will still lose access if you stop paying for Spotify Premium.
Download : Spotify per Android | iOS
Apple Music
If you have gone all-in to the Apple ecosystem, Apple Music is the best option for you. Unlike Spotify, it doesn't come with a free tier. You pay $ 9,99 a month for the service and that includes the ability to download songs for offline listening.
It's easy to create your offline music collection with Apple Music. As we highlighted in our look at the best Apple Music features for iPhone, you can go to Settings> Music and turn on Automatic Downloads. Now, when you add something to your library, it will instantly download to your device.
Download : Apple Music per Android | iOS
Amazon Music
Amazon Music is a service that you probably have access to, you just don't know. If you are one of the millions of Amazon Prime subscribers, you also have access to Prime Music. While it's free (for Prime members), Prime Music allows you to download songs to your iPhone or Android device.
If you don't want to pay for a streaming service and just need to use offline music sporadically, check out Prime Music. Amazon's music discovery and sharing features are nowhere near as good as Spotify. But as a simple offline music downloader and player, it's good enough.
Download : Amazon Music per Android | iOS
SoundCloud
If you are looking for alternative music or electronic music mixtapes, SoundCloud is the app for you. If you want to find and support emerging artists in your favorite genre, SoundCloud is the app for you. SoundCloud is a free streaming service available everywhere. There is also an offline function in the app.
Some songs can be downloaded offline on the free plan. Most songs can be downloaded by paying for the SoundCloud Go plan. The SoundCloud Go + plan, you can download more than 30 million exclusive Go + plan tracks.
Download : SoundCloud per Android | iOS
YouTube Music
YouTube Music is good for music that you won't find elsewhere. YouTube has a huge collection of covers, live concerts, and alternate versions of songs.
The free plan lets you listen to music for free (with the occasional announcement). If you pay for YouTube Music Premium, you can listen to background music and download music for offline use as well.
Download : YouTube Music per Android | iOS
Deezer
Deezer has been around for a while, but often seems to be ignored. He is a music and podcast player and downloader with an elegant dark color scheme and has options that allow you to change the track's equalization and audio quality.
In the Premium version, you can like a song to send it to a dedicated section and then download all those songs directly to your device with the flick of a switch.