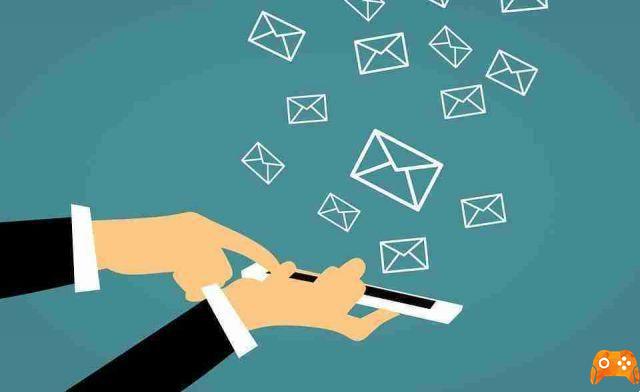 Best WhatsApp, Email and SMS scheduling apps for Android. So we've rounded up the best message scheduling apps via WhatsApp, Facebook Messenger, email, Twitter, and more!
Best apps to schedule sending WhatsApp messages, emails and SMS for Android
Do it later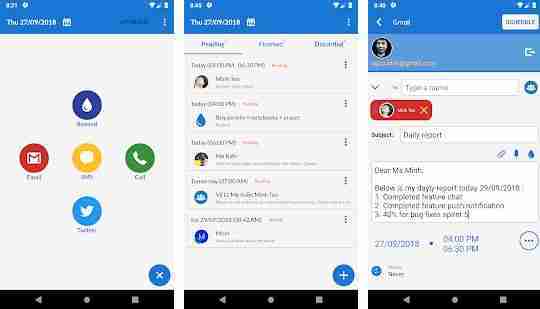 Do It Later is one of the best apps allowing you to schedule text messages, tweets, emails and even calls at a set time.
It has a nice cross-shaped interface from which you can access the main functions and generally takes into account all the intuitive boxes you would expect from a good Material Design app. You can also schedule messages to be sent repeatedly (if you want to be boring), and you can manage everything at once from a neat view.
SKED
SKEDit covers message scheduling for Whatsapp, SMS, Facebook, calls and emails. Given the ambitious breadth of scheduling it covers, SKEDit isn't always reliable, some users complain that it fails to schedule messages as often as it should. (It has been said that one solution is to disable battery optimization for the app.)
In case you are wondering how "call scheduling" works, it's really just a reminder to place the call to a certain number, presenting you with a button to make the call immediately.
Boomerang
It's actually a complete replacement for your email app rather than just a scheduling app, Boomerang is rightfully one of the most popular email apps. It's fast and feature-rich - one such feature is the ability to schedule messages for later delivery from any linked email account.
Furthermore, Boomerang can seamlessly connect with the entire Google Apps account, integrating with Gmail, Calendar, Documents and so on. You can also set up different profiles so that when you schedule your emails, you can "Send As" one of your many aliases.
SMS Scheduler Free
If you're just looking to schedule SMS and nothing else and don't want to be overwhelmed with a host of options, then SMS Scheduler Free might be for you. It's super easy, it lets you schedule text messages, resend them, and if not, manage your messages with all the gestures and UI elements you would do in your standard messaging app.