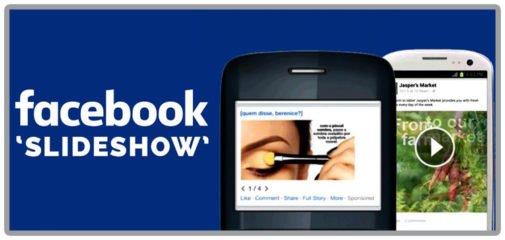 Facebook Slideshow allows you to convert photos into movies, Facebook has developed the Slideshow function that converts your photos and videos into a small video clip-movie, very like. The feature is similar to Apple's Memories and Google Photo's Movie Assistant.
Slideshow is currently available on Facebook but only for iOS. With this feature your Facebook application will automatically sync your photos and videos to your device and know when you have taken five or more photos or videos in the last 24 hours.
The application will then automatically tie these photos and videos together into a movie which will then be displayed at the top of your News Feed. Currently, the feature offers 10 different themes, including epic, playful, nostalgic, birthday, and so on. There is also background music and Facebook says it will add more themes very soon.
You can also customize the movie according to your choice, change the order of the photos and even tag your friends. Slideshow will be available for all Facebook users on iOS next week. There is no word on availability for Android.
Further Reading:
How to delete photos from Facebook
How to move all your Facebook photos to Google Photos by pressing this button
How to crop photos on iPhone
Program to convert Windows PC and MAC video
4 ways to convert PDF to PNG on iPhone