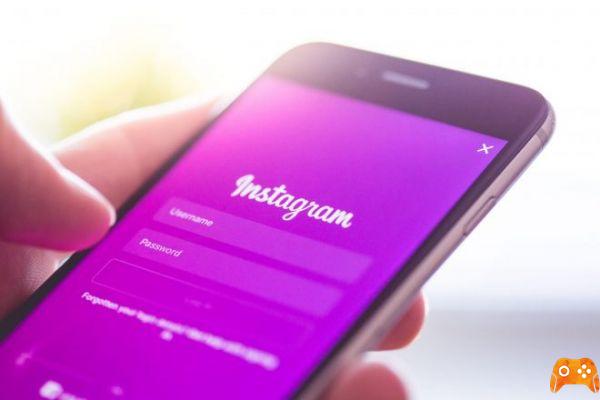 Restore deleted or lost Instagram photos and videos. Recover deleted or lost Instagram photos and videos. With 1 billion monthly active users, Instagram is a photo sharing app and serves the purpose of marketing visual content, organizations are leveraging it to reach different segments.
Instagram is a great social media platform for sharing photos and videos of millennials' favorite. However, a common scenario that most of the users face is whether there is a chance to restore lost or accidentally deleted photos from Instagram? What if you accidentally delete your photos and videos from Instagram and how to recover them?
The good thing about Instagram is that you can save photos as drafts and upload them at any time. To save the photos as drafts, click the back arrow at the top left of the screen and Save Draft and the Delete option will appear. Select Save draft options and the photos will be saved in the Drafts section.
Photo Recovery Software is the answer!
The best option to restore deleted or lost Instagram photos is to use the software Stellar Photo Recovery. The best photo recovery software to efficiently recover lost media files is a safe solution. Available online, it saves time and caters for different data loss scenarios by supporting a myriad of storage media.
Also, there are manual steps that allow you to restore deleted / lost Instagram photos. That said, let's take a look at these methods.
METHOD n. 1: look in the photo albums
Instagram photos are saved in smartphone photo albums from where you can restore deleted / lost Instagram photos.
You can search for them (unless you have deleted) in
Phone Gallery
Camera roll
Download folder
Any other location where you usually save your images.
For Android users:
Go there my files and select the folder Instagram. If you can find the lost photos, restore them.
For iPhone and iPad users:
From the Home screen, launch the Photos app, tap Album <Eliminati di recente and look for the lost photos. To restore deleted Instagram photo, just tap on it and select Restore.
Note: In the Recently Deleted folder, you will only find photos that have been deleted in the last 30 days.
METHOD # 2: Check out Instagram's Archive feature
Instagram launched the "Archive Posts" feature in 2017, which proved to be of great help as it allowed users to hide photos and stories from anyone. And it also allowed the recovery of any "deleted" photos from the archive album in just two clicks.
It is basically a temporary memory of your photos. If you delete something from the archive folder, photo recovery cannot be guaranteed. Then, check the album archive for instant recovery.
METHOD # 3: use photo recovery software
The best solution to restore lost Instagram photos is to take advantage of a photo recovery software and as mentioned at the beginning, Stellar Photo Recovery is a viable option to recover deleted photos from Instagram. With the robust scanning algorithm and simple recovery process, it is the best option. Download the software for Windows and MAC and recover your photos instantly without any hassle.
Here's how to restore lost Instagram photos and videos using Stellar Photo Recovery:
Launch Stellar Photo Recovery software. On the main screen of the software.
Select the location where you want to recover from. click on Scan to start the scanning process.
A dialog box "Scanning completed successfully! " displays the scan results - number of files found and data size. In the left pane of the main window, all recovered data are listed. You can preview them in the right pane.
Final report: if you don't see the required Instagram photos in the list, choose the option Deep Scan down.
Click on Reset. You can also choose to restore selective files only - select the photos you need, right-click and click Restore.
In the dialog box, specify the location to save the image files. you do click su Save . All files are saved in the specified location.
METHOD 4: Restore photos and videos from cloud backup
This is where the backup files serve their purpose. If you have lost your Instagram photos and videos, you can restore them from backup like Google Photos or any other backup service you use as long as you have an up-to-date backup of the files you want to restore. If you have the required photos and videos, just restore them otherwise follow other methods.
Save Instagram photos to your phone to avoid photo loss
Go to your profile and tap .
Toccata Settings > Account > Original photos (iOS) or Original posts (Android).
Tap next to Save original photos (iOS) or Save original posts (Android) to activate.
When the option is activated Save original photos o Save original posts, each photo to be published will be saved in the phone library.
How to hide Instagram story from everyone but one person
Further Reading:
Find out how to use the African dancers filter on Instagram
Recover deleted photos and videos from mobile
Have you lost your data? Here's how to get them back!
The best iPhone data recovery software
How to put a GIF in your Instagram story