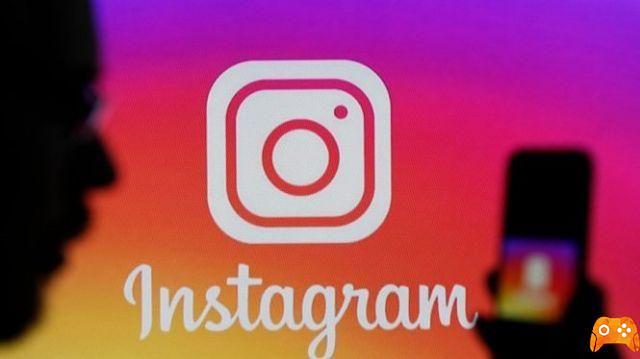 How to hide your Instagram story from everyone but one person. Stories are the heart and soul of Instagram. We love sharing our daily updates in stories. However, if it weren't for the privacy settings Instagram offers, we would be wary of sharing content on it. We usually hide an Instagram story from one or two people and show it to others. What if we want to reverse the situation? Hide Instagram story from all but one person.
How to hide Instagram story from all but one person.
There are many reasons to do this. For example, I use it to test various Instagram Stories features. Similarly, someone may want to check if their girlfriend is seeing their stories or not. You can also fool your friends with this trick by giving them the impression that they have shared the story with everyone. In case you're wondering how to show your story to just one person, there are two ways to do it. Let's take a look.
Hide the Instagram story from all but one person using the Hide Story option 2.
The first method involves the usual process of hiding stories from others. That is, you have to go to Instagram settings and select the people you want to hide your story from. In this scenario, everyone except the special person. Now let's go through the steps in detail.
Open the Instagram app and go to your profile screen. Tap the three-bar icon at the top. Select Settings from the menu.
Go to Privacy followed by History.
Tap the People option in the Hide history from section.
Your followers will be displayed. Select them all individually by tapping the spinning bubble next to their name. Yes, you will have to select them all manually. Instagram does not yet offer the Select All option. Leave the person you want to show the story to unchecked. Finally, tap the checkmark icon at the top in the case of Android. On the iPhone, tap Done.
When you use this method, the other person does not know that you created the story specifically for them, as is the case with method two below. However, as you may have noticed, the method is tedious as you have to manually select all your followers.
Also, if you have a public profile, your non-followers can still have access to your history. This is because you only hid your story from your followers. If this is a problem, you should make your profile private. To do this, go to Instagram Settings > Privacy > Account privacy. Enable private account. We added a bonus section at the end on how to hide the story from non-followers.
How to remove your phone number from Instagram (phone and PC).
Do others know if you've hidden your story?
No. Your followers will not receive a notification when you hide your story from them.
Who can see my story?
If your account is in private mode, only authorized people can access it and see your posts and stories. You can hide your stories from them, but they will still be able to see your posts. To enable private mode, go to settings, tap Privacy, swipe Privacy Account and enable the option next to Private Account Settings.
If your account is public, anyone who comes across your account will also be able to see your stories. All they have to do is go to your profile and tap your profile picture. This will show them all your active stories. Of course, you can hide your stories from anyone who is not connected to you by accessing your story and following the instructions described above.


2. Use the close friends list
Another way to hide your story from all but one person is to use a close friends list. Introduced last year, the close friends list is a special category of your followers who have exclusive access to your Stories. When you add a story to your close friends list, only people added to that list can see the story. Others do not have access to those stories.
So, in this case, you should add that person to your close friends list. And then add the story only for your close friends list. That way, the story will only be visible to that particular person. Here are the steps in detail.
On the profile screen of the Instagram app, tap the three-bar icon at the top. Select Friends Nearby.
Use search to find the person you want to add to the list. Remove others from the list in case you don't want them to see your story. Then tap Done.
Go to the main Instagram app screen and tap the camera icon at the top or tap Your Story.
Take a new photo or select one from the gallery. You can change them according to your preferences. Then, tap the Nearby friends button at the bottom. The story will only be visible to the selected person.
what's the caveat
While this process may seem simple, there is a catch. Stories added to the Close Friends list have a green circle around them instead of the usual pinkish red. So the other person will know that you added them to this list. In case the person is already in your close friends list, this is the best way, as you just need to remove the others from this list.
How to hide Instagram story from everyone but one person, bonus.
As mentioned above, if you have a public profile, your story is visible to people who do not follow you. To hide it from a specific non-follower, follow these steps:
In the Instagram app, open the profile you want to hide your story from.
Tap the three dots icon in the top right corner.
Select Hide your story from the menu. Confirm by tapping Hide in the pop-up menu that appears.
Why would you like to hide a story?
Instagram stories are easy to hide. Simply tap the middle or right side of the screen to move to the next story or the left side of the screen to go back to the previous one. Swipe left or right to jump to the next person's stories.
With such easy navigation, it's really annoying to swipe left or right when you don't want to see some content. Well, it may not seem like it, but if you follow a lot of people (as many Instagrammers do), it could become a big time waster.
Most people would rather have relevant content that entertains, informs and/or inspires.
Alternatively, you may want to prevent a particular person from showing you their stories, whether they follow you or not. Whatever the reason, you want to be able to prevent people from seeing it. Instagram knows this and made it possible.
To read more:
How to hide Instagram stories.
4 methods to reactivate someone on Instagram.
How to put multiple photos in an Instagram story
How to share WhatsApp status as a story on Facebook
How to put a GIF in your Instagram story