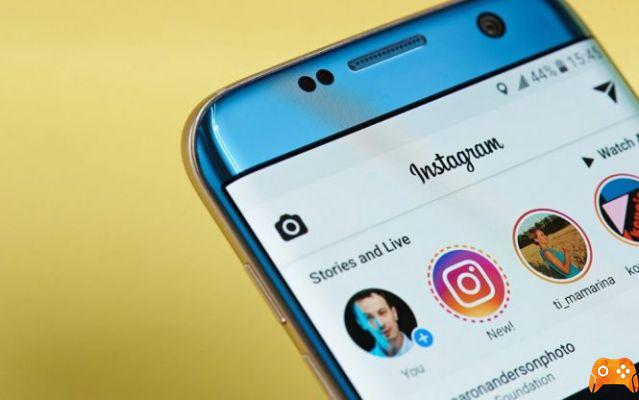 The way Instagram Stories are set up - they only last 24 hours - gives the impression that they are gone after that time, but that's not entirely true. The notion of expiring content was introduced by Snapchat and has proved very popular with social media users.
How to hide hashtags on Instagram
Stories don't actually disappear, they are removed from the feed after 24 hours but remain archived. Read on to find out how to view old Instagram Stories and some options for seeing other people's expired Stories.
ACCESS YOUR EXPIRED INSTAGRAM STORIES
Since the Stories feature was introduced, users have complained about the inability to keep their stories beyond the standard 24 hour period. In response to that, Instagram added Highlights and Archive features in 2017.
Highlights allow you to group story elements and post them on your profile like a regular post. They are labeled as Highlights but behave the same way as a regular Instagram post.
The other feature, Archive, saves your stories for future use. It is important to note that the stories are archived for personal use only. For other people, they behave normally and disappear after 24 hours.
The archiving feature should be turned on by default, but if not, you can turn it on in Settings. Find the "Stories" panel in the Privacy Settings and turn on the option that says "Save to archive".
To view your older Instagram Stories, go to your profile screen and tap the hamburger icon in the top right corner to access the menu.
From that menu, you should tap "Archive" to access your Stories Archive. From there, you can reshare, highlight, and otherwise interact with your stories.
That's the point of accessing your old stories, but seeing other people's old stories is a whole different matter.
How to tag someone on Instagram
SEE OTHER PEOPLE'S EXPIRED STORIES
By design, stories are only accessible for a 24-hour period. There's really no way around this, as it's built into the app.
However, if you know the person who created the Story, you can request that they share it with you by saving it to their Archive.
If you don't know the user, or just don't have that kind of relationship, you might want to try a slightly sneaky way to do it.
Everyone loves a compliment and if you take note of how important their story is, maybe you can convince them. Remember that you can interact and save highlights.
In terms of seeing other users' stories that have already expired, this process is a long way from our planet. The function was never meant to be used as a permanent record.
However, if this is a recurring issue for you there are a few options you can use for future stories.
GIPHY does not work on Instagram: what to do
SAVING OTHER USER STORIES
The good thing about the stories, unlike Snaps, is that they last a full 24 hours. This gives you plenty of time to decide if you want to save one.
There are websites designed to save Instagram Stories. The most minimalist and accessible of these is stories. All you have to do is enter someone's username and the website will detect all their active stories.
From there, just select the Story you want to save and click "Download". This isn't the only option, as there are plenty of other websites that can do the same. However, this is the simplest way to do it.
This won't give you access to expired Stories, but if you get them within 24 hours of posting, you're good to go. This website also works on mobile, but there is another option for your phone.
You can get a screen recording app and just record the story. AZ Screen Recorder is a good option for Android and iOS. All you have to do is start the recording, view the history and then save the recording.
Again, these methods don't give you access to past stories, but they do allow you to keep active stories on your device for future use.
How to find out who follows your profile on Instagram
TELL ME A STORY
This basically sums up all the things you can do when it comes to viewing and saving Instagram Stories. Your Stories are automatically archived for future use, but Stories posted by other people are a little more complicated.
You can't really see them once they have expired, but you can save them while they are active. Use a website created for saving IG Stories or a screen recorder for your mobile device.
How many times do you want to save a story you see on Instagram? If you could easily view the old Stories at your leisure, do you think that would defeat the purpose of the Stories altogether? Let us know what you think in the comments below.
How to check Instagram messages on your PC
Further Reading:
How to see Instagram stories anonymously
How to send a link on Instagram
How to hide Instagram Stories
How to silence someone on Instagram
How to edit a video after posting it on Instagram