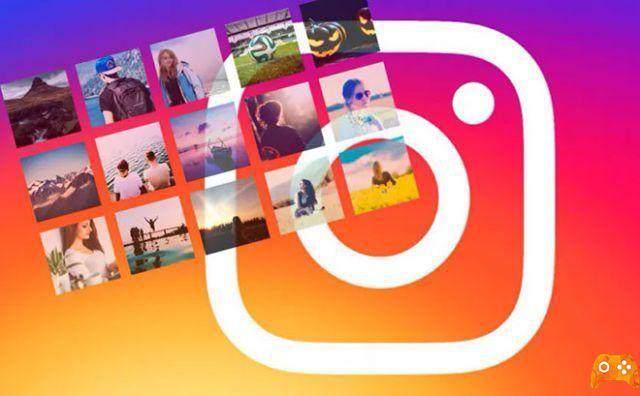 Let's see how to add more photos to your Instagram Stories. If you're an Instagram user, you've almost certainly already come across a notice informing you of the change in the company's privacy policies. A change to which the reference is linked to the scandal experienced by Facebook in recent weeks, but it is not the only change that the social network receives. On the one hand, the option to download all photos and videos uploaded to Instagram by users has been included, but undoubtedly the most surprising thing is the fact that you can add several photos to your Instagram Stories.
Undoubtedly, Stories or Instagram Stories is the most used and best accepted function since its arrival by the users of the social network. However, there was a limp piece, as it didn't allow the camera app to add more photos to Instagram Stories. However, it is already possible to add several photos to Instagram Stories from today following the steps mentioned below.
It might interest you: How to block someone on Instagram
The steps to follow to add more photos to your Instagram Stories
First of all, it must be said that this feature has just arrived in the social network app for Android devices, so the first thing we need to do is update with the latest version of Instagram. IPhone users will have to wait a little longer to get this feature. Once this is done, we can open the social network, go to the screen Stories or Instagram Stories.
Once there, we tap on the option Gallery and we'll see what one looks like new icon in the upper right part which is the one that will allow us to select different photos to add to our Instagram story. In particular, we will be able to tag up to 10 photos that we can publish at the same time in our Instagram story.
Read also: How to use the Instagram Questions sticker
The order in which they will be shown is the same as the order in which we touch them, plus the application itself there will show a number with the location of each of the photos selected. It goes without saying that for each of the chosen photos to add to your Instagram Stories, you can add text, stickers or whatever we want to customize to our liking.
If you are an Instagram user, your device has an Android operating system and this new option does not appear to you, in the next few minutes or hours you should receive the update to be able to add several photos to your Instagram Stories.
It might interest you: How to take a poll on Instagram
Further Reading:
How to see Instagram stories anonymously
How to put a GIF in your Instagram story
How to put multiple photos in an Instagram story
How to silence someone on Instagram
How to see who saved your Instagram posts