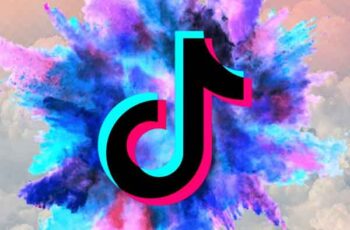 TikTok, the video-based social network that allows users to create and stream short video clips, has amassed a rather international following. Users around the world share millions of these short videos every day to entertain their friends and followers.
Of course, if you want to know how other regions use TikTok, you'll need to change your location. Let's take a look at how to change your country in TikTok.
How to change eye color in TikTok videos
Change location or country in TikTok
Despite being global, TikTok filters what you see and who sees you by region. It's okay if your region has a lot of users, but if there aren't a lot of talented creators in your feed, you might want to change your location. Here are some methods you can use to change your country in TikTok.
Solution 1: use a VPN
One of the most common options for changing your location in TikTok is to use a VPN. A virtual private network allows you to change the location of your device. We use Express VPN most commonly, but other options are also available.
Using a VPN to change your location can be hit and miss, but it's a great technique that works most of the time. You will also need to download the app on your smartphone. To change the location of TikTok on your smartphone, follow these steps:
Change location or country in TikTok on Android
Download the ExpressVPN app. Then, log into the account you created using the link above.
Tap "Selected Location".
Tap the country or city of your choice.
Then, tap the power icon at the top to activate your VPN.
Open TikTok and view the contents of your new location.
Change location or country in TikTok on iPhone
Download the ExpressVPN application on your iPhone. Open the app and log into your ExpressVPN account.
Tap "Allow" when ExpressVPN asks for permission to add VPN configurations.
Tap "Smart Location".
Select the desired location from the list.
Make sure ExpressVPN is connected. If not, tap the power icon. It will turn green when active.
Now open TikTok and view the content in the region you have selected.
That's all there is to it! You can see that this method works by going to the TikTok Discover page. One of the key indicators is the language on the page.
Solution 2: change your language
As stated above, TikTok is unlikely to recommend any content from a language that is not native to your area. Fortunately, you can easily change your language in the app.
Launch TikTok and select "Me" in the lower right corner.
Tap the three dots in the top right corner.
Select "Content Preferences" in the Account section.
Add the native language of the region you are looking for.
This may not change your location or country in TikTok, so you may need to use the following methods to get TikTok to show you the content you want to see.
Solution 3: follow different creators
Based on what we've seen, TikTok will recommend content based on who you follow and the types of videos you interact with the most. It's time to go to the app and start following people in the country that interests you.
The "Search" option is not available from the TikTok website, but is easily found in the app version by clicking on the magnifying glass labeled "Discover" at the bottom left of the application. Type the most popular users in the region you want to see in the search bar.
Tap the red "Follow" button. Then, tap "Followers". Scroll through the list and follow the accounts that are shown to you.
Solution 4: Swap your SIM card
Usually, when someone wants to appear in another country, we suggest they use a VPN. It doesn't seem to work with TikTok.
Instead, the app appears to use the SIM's region code to decide what to see. One method you can try is to buy a SIM from another country and use it in your phone.
Just buy a SIM card in the country you want to appear in and use it on your phone when you want to use TikTok. It's a hassle unless you have a dual SIM phone, but it's achievable if you really want to.
Conclusion
TikTok is a great platform for creating and sharing content with people around the world, but if you want to start seeing more content from specific countries, you will need to take a few steps to manipulate your feed. Got any other helpful tips on TikTok? Share them in the comments below!
Further Reading:
How to change TikTok username in a few simple steps
How to change your age on TikTok
How to change eye color in TikTok videos
How to protect your TikTok account
How to make your TikTok account private in 5 steps