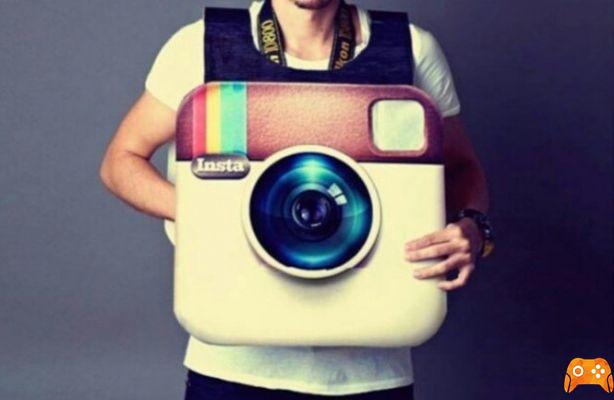 Instagram has become without a doubt a very popular alternative among lovers of social networks of those who love photos even a more artistic or professional touch. This social media allows you to post images, grow businesses and improve your image. But if you are a new user or still do not master this social network well, you are wondering how customize your profile e change your profile picture on Instagram.
Instagram will eliminate false "likes" with artificial intelligence >>
That is why we are about to explain to you how to easily change your profile picture on instagram.
Whether you have an account type Instagram personal, corporate or a web project, this network like any other offers you the possibility of customize your profile with, an image, a short 140-character description, and even a link to a website (if you have one).
You should know that this is the only link that visitors can follow with one click and log into your account, so if there is a page you want to highlight, put it in your description on your Instagram profile.
Being a social network where images are uploaded, we will have to upload one for our profile picture, so today we will show you how to change profile photo on instagram.
How to change your profile picture on Instagram on Android and iOS
Now why are you here: to know how change your profile picture on Instagram. Log in first, once you are logged into your Instagram account; press the profile icon at the bottom right.
By clicking on this icon, you will be taken directly to your Instagram profile where, among other things, you will see your description. If you don't have any description on Instagram but you want to add one, click on "Edit profile". Changing your Instagram picture is much easier, however. All you have to do is click on "Edit profile"And then on"Change photo".
A window will appear giving you several options on where to upload your photo. Here, you have several options, including: take a photo at that moment and upload it, select one from your camera, or import your Facebook profile picture or Twitter images.
These options allow you to customize your Instagram profile at your convenience. It is important to note that this feature may crop the original Instagram profile picture.
How to change profile picture on Instagram on PC
Through the official Instagram website it is not possible to change our profile photo as there is no option that allows us to carry out this activity. In this case on the PC we will see the photo we inserted in the application for Android or iOS, so you can change your profile photo only from mobile applications.
Remember that Instagram has versions available for Android and iOS mobile devices, although you can also interact with your Instagram account through its website.
Further Reading:
How to silence someone on Instagram
How to find people blocked on Instagram
How to temporarily disable your Instagram account
How to change your TikTok profile picture
Your private Instagram posts and stories may not be that private