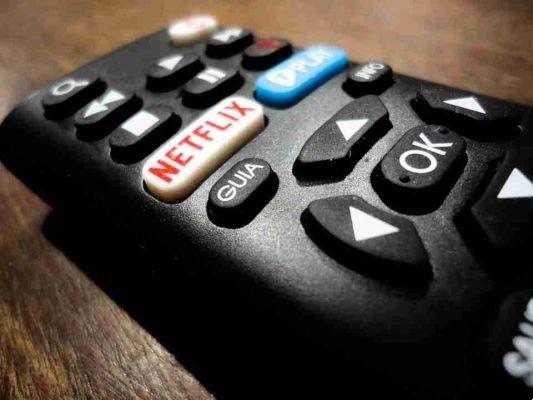 How to control Netflix with the Google Assistant. You can use the Google Assistant to play content from your Netflix profile.
Would you like to tell Google to open the latest episode of Breaking Bad on Netflix?
Now we will tell you how to control Netflix by voice with the Google Assistant.
How to control Netflix with the Google Assistant
You need to be signed in to Netflix on your Android phone before starting the installation process.
Touch and hold the Home button to bring up the Google Assistant. Here, click on the blue container-shaped box to start the exploration mode. This is where Google Assistant will share its new tricks and tell you what you can do with it.
Click on the 3 vertical dots at the top right of the screen and go to Settings.
Once inside the Settings, you should be able to see your profile with lots of options. You can check your Assistant's behavior here. Scroll to the bottom of the screen and you will find the Videos and Photos option. Click on it.
Under the Video heading, you'll see a single option: Netflix. You are not currently logged in. Click the blue Link button to begin the process.
A pop-up notification will appear with a privacy policy disclaimer and confirmation request. Scroll down and then click Link Account.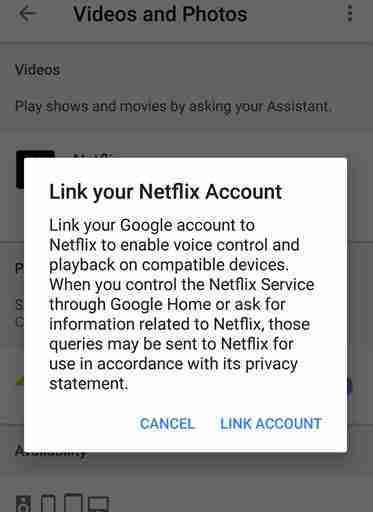 Log into your Netflix account when the page loads in your default browser. You should now see a list of your Netflix profiles. Select the one you want to connect with this particular device and Google account.
You will be asked to confirm your selection. Click on Confirm.
You will be redirected to the Video and Photo Settings screen where you will see that your Netflix account has been linked. If you've ever felt the need to switch profiles, for example when you change your device or Google account, you can click the Manage Profile option here and edit or unlink the profile.
Now, let's see what kind of instructions we can expect Google to execute. I asked Assistant to run Breaking Bad on Netflix but it didn't work. See, he understands the word "play".
Then you will have to say Play or watch [movie or series name] on Netflix.
Google Assistant's job is to open the app and launch the movie or TV series when you say so. Netflix will then take over and resume playback from where you left off in the viewing.