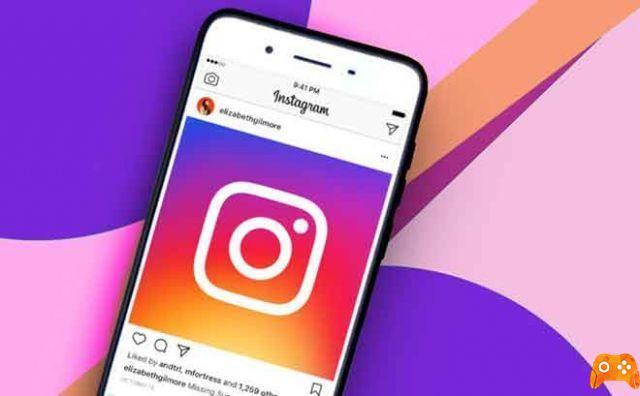 You have decided to delete your account permanently or only temporarily read our complete guide on how to delete Instagram account. How to delete or delete an Instagram account forever. In general, with the default options presented by the photo social network, the only thing you are allowed to do is temporarily deactivate your account. But what if you want to permanently erase it?
Digging into the Instagram help pages, we found a hidden option with which you will be able to delete Instagram profile forever. Of course, remember that once you delete your Instagram account you will never have a way to go back and you will lose all the photos and contacts you had.
Disable Instagram
Therefore, it is important to be completely safe when deciding to delete Instagram profile rather than temporarily deactivating it.
If so, you may also want to follow our guide on how to download your photos to your PC or download your videos to your computer so that you don't lose the photos and videos you've captured over the years.
How to delete Instagram account
All you need to do to delete instagram account is to go to www.instagram.com/accounts/remove/request/permanent. It is a specific page that Instagram created to do this. If you enter your user data on Instagram.com, the page will automatically recognize you and you will only need to make three clicks.
But first you need to tell Instagram why you want to leave. For this you have to answer the question Why unsubscribe from Instagram ?. On the right you have a drop-down box and you have to choose an answer that matches the reason you want to cancel your account. Depending on the answer, Instagram will offer you a solution to convince you to stay.
In any case, once you have chosen the answer, you can continue with the procedure. You will see a new box that says To continue, enter your password again, next to it you have a blank field where you need to enter the password. As soon as inserted, press the button Delete my account permanently.
If you press that button, your photos, comments, likes, friends and all data will be permanently deleted and it will no longer be possible to recover them. In fact, as Instagram warns, if you want to create another account in the future, you won't be able to use the same username. A security measure so that no one represents someone who has deleted their account.
It might interest you: How Instagram works, complete guide
Further Reading:
How to temporarily disable your Instagram account
How to find people blocked on Instagram
How to read Instagram message without the sender knowing
Your private Instagram posts and stories may not be that private
How to delete your Instagram account