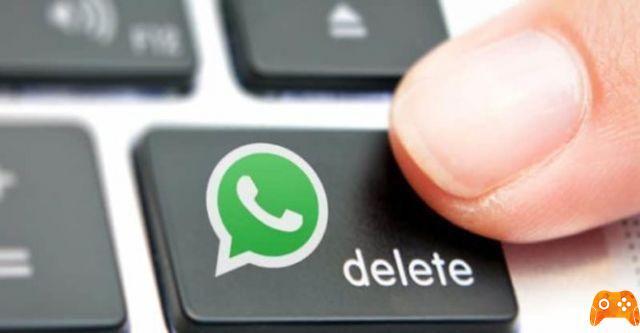 How delete WhatsApp videos and photos to free up memory on your phone. WhatsApp is the most used messaging tool around the world, and it is very likely that the vast majority of your friends and family are using it to get in touch with you.
The problem? The memory of our mobile phones is not infinite and we often end up seeing the message "Not enough memory".
In many cases, the files we receive via WhatsApp are responsible for the full memory on our android device. We tell you how to delete WhatsApp videos and photos to free up space on your mobileBut first we will teach you how to make a backup copy of Whatsapp, so as not to lose any data.
First step: create a backup in Google Photos
Maybe you don't need to save anything, and in this case you can skip this step. But if you want to save all the memes, Christmas greetings, videos, photos and other files that have accumulated in the internal memory of your smartphone, you can make a backup quickly, easily and even for free.
The solution is Google Photos and its unlimited storage for a lifetime. To be able to save your media files to Google Photos, just open the app, log in with your google account and enable backup of folders where files are stored.
First we open Google Photos and access the menu by pressing the button of the three horizontal lines in the upper left corner.
Then we go to the "Device folders" section where you can see the photo folders on your terminal. Here, that's enough select the WhatsApp Images, WhatsApp Video and WhatsApp Animated GIF folders And that's it.
Google Photos will back up all files, but be careful as you have to do this when connected to a Wi-Fi network, so it's better wait for the backup to finish before continuing or you risk losing your photos.
Second step: delete photos and videos
But let's go to the casino: delete WhatsApp videos and photos to free up space on your phone. There are many applications in the Play Store that promise to clean our WhatsApp, but it is something we can do manually without too many complications, just locate the folders where WhatsApp saves those photos and videos they send us and delete them.
Depending on the model of mobile phone you have, it is possible that the design of the photo gallery changes, but in essence the steps to follow are the same.
The first thing to do is go to the image gallery and explore all available folders. Obviously the ones that interest us are those generated by WhatsApp, usually called WhatsApp Images, WhatsApp Video and WhatsApp Animated GIF.
Once located, you just have to open them, select the content you want to delete (if you have done the backup you can delete everything without fear, your files will be safe in the cloud) and delete them.
If you have been using WhatsApp for a while and have never deleted photos and videos, you will get definitely a pinch of internal memory and the message "Insufficient memory ", but remember to repeat the process periodically so that it doesn't repeat itself.
Third step: prevent your mobile phone memory from filling up with WhatsApp photos and videos
We have already covered how to backup and how to delete files, but we are missing the most important thing: how to stop your mobile from filling up with photos and videos of WhatsApp. Quiet, the answer is don't uninstall the app, just make some changes in WhatsApp.
Surely you are in different WhatsApp groups where they send a lot of photos and videos that do not interest you, but are downloaded in equal measure filling the memory of your mobile. What we will do is [limit the automatic download function] (How to disable the automatic download of WhatsApp for Android) in so as not to save EVERYTHING they send you, but only what interests you.
To do this we open WhatsApp and go to the menu in the upper right corner, here we select the Settings option and then "Data and storage". Within this section there is a block called "Automatic Download" in which we can decide which files will be downloaded automatically a depending on the type of connection we are using.
In addition to saving mobile data, with this option we can also make sure that no photos or videos are automatically downloaded to your mobile, uncheck all the boxes in the three sections (mobile data, WiFi and roaming).
Does that mean you can't receive photos? Not at all, as we said, disabling the automatic download prevents the saving of photos and videos, but we can download them simply by clicking on them.
Other Whatsapp tricks:
Hide WhatsApp photos in Android
What to do if voice messages don't work on WhatsApp
How to protect WhatsApp chats on Android with fingerprints with these apps
How to hide the last connection time in WhatsApp, Telegram, Instagram and Facebook
Yes, you can use WhatsApp on multiple devices at the same time!
WhatsApp warns: if you don't use the official application, your account will be banned
Blackmailed on Whatsapp, what can we do
Whatsapp, how to convert audio messages to text
How to know if you have been blocked on Whatsapp?
Further Reading:
How to free up space on WhatsApp
Because sometimes Whatsapp doesn't send photos
How to delete duplicate files on your Android phone
How to clear iCloud and free up space on iPhone, iPad and more
This is the dark WhatsApp theme for Android in the latest beta version of the app