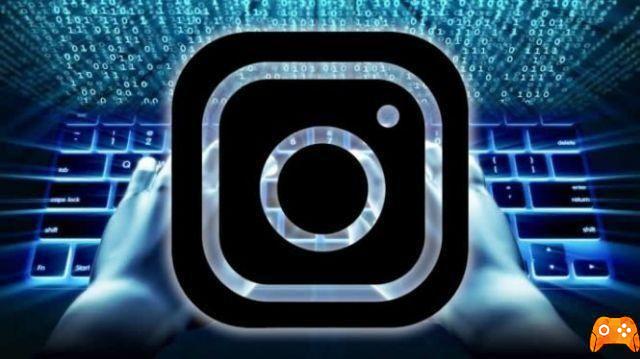 How to hack Instagram? Sometimes we are curious and want to know what someone else is doing on their social network, in this case Instagram. Hacking, an immoral and illegal attitude. In this article we tell you some ways to know how to hack an instagram profile.
First of all, it is important to know that hacking other people's accounts is a crime under Spanish law. In addition to lawsuits that can result in fines, there are criminal ones that range from 6 months to 2 years. So think twice before trying to steal your boyfriend's password.
If you want to instagram hack anyway, we'll show you how. This guide is for illustrative purposes only, we are not responsible for what you do to us, you do everything at your own risk. Having a very popular and very popular Instagram, Twitter or Facebook account takes a lot of work and requires creativity, commitment and perseverance, so it's no wonder that users fear that their profile can be hacked.
If you are not familiar with the term, "hacking" defines the action of suddenly and without authorization entering a computer system or network. In the case I'm talking about in this post, an account or profile, specifically Instagram. Hacking into someone else's Instagram is illegal!
How to hack Instagram
How to hack someone's Instagram without a password.
There can be several ways to hack someone's Instagram without their password. Instaleak is the right site you can visit if you want to learn how to hack someone's Instagram simply by using their username.
How to hack Instagram without password using Instaleak.
Go to instalak.net
Click "Start hacking."
Enter the username of your Instagram account.
Click "I agree and continue."
Wait a minute, then click on "Download"!
By doing so, you will be able to hack someone's Instagram account successfully.
How to hack someone's Instagram account and password.
There are a number of websites that show you how to hack someone's Instagram account and password. Finding one that is truthful and not just commercial is a bit difficult. We found one that you can use and it has received a lot of positive reviews.
Its name is InstaHack and it claims that you can hack someone's Instagram with these simple methods.
How to remove Instagram search history
How to hack someone's Instagram account.
How to hack someone's Instagram using InstaHack:
Start hacking!
Go to instahack.me/online. You will find more details about the program's features if you scroll down. However, if you want to start hacking right away, click the "Start hacking" button at the top of the page.
Enter the username in the pop-up window that appears, enter the Instagram username of the account you want to hack in the field provided. Then click the hack button at the bottom of the window. The program will first verify the account name entered. Then it will start the password extraction procedure.
The process involves several steps. The program will first establish a secure connection to Instagram's servers. Then it will extract the password of the account name from the Instagram database. Then, the obtained data will be decrypted. Eventually, all traces will be removed so that it cannot be traced as a hacker.
At the end of the process, Insta Hack will inform you that the account has been successfully hacked. To get the password, click the "Continue" button at the bottom of the pop-up window. You will be taken to another page and receive the password download link.
With these simple steps, you will be able to successfully hack Instagram password!
So here are three different ways to learn how to hack someone's Instagram. If you want a quick online solution, you can use InstaHack and Instaleak. I hope this has been helpful to you and that you act with the necessary discretion. happy hacking!
How to create a private account on Instagram
On the contrary, this post aims to show how easy it is to lose an Instagram account, as there are many free and paid tools on the web that allow you to enter a user's profile without being a computer genius, as in the case of my. case.
Therefore, I recommend that you use the following information with tongs and caution. Below, I will show you some tools that claim to be able to hack Instagram accounts for free, it is up to you to try them, I will show you the ones I have tried and how it is possible to steal Instagram password.
What happens if I block someone on Instagram?
One tool that allows you to send misleading links to steal user passwords through fake ads and/or promotions, is xploitz, where you can design the trap in a very simple way.
Go to http://xploitz.net/hackear-instagram
Generate a number or identifier code that will act as a "secret key" to access the passwords of the accounts you will try to hack.
To make the trap more effective, you can also enter the page you want to redirect the "victim" to.
If you know their username or email, you can also add them, so that the tricked person only has to enter their password.
Select the language of the trap page.
You can also choose a page that shortens the link.
Now click on "Create link" and you will have your link trap ready to steal passwords from unsuspecting users.
Trucoweb.co.uk presents an extremely easy-to-use tool, which allows you to get the email and password of an Instagram account by simply entering the user of the profile you want to hack.
First go to http://trucoweb.es/tool/instagram.
Enter the name of the Instagram user you want to hack and press the "Hack account" button.
Next, you should wait for the page to indicate that it has received the data from the account we intend to hack.
If you have not verified your session trucoweb.es will ask you to do so to access the email and password of the account we are hacking click on "verify session".
Finally to verify the session the system will ask you to complete an offer or activity with the supposed purpose of verifying that you are a human being and not a Bot, in my case at the time of verification it indicated that there were no offers available for my country.
How to take screenshot on Instagram without notification
Hackdeinsta.com, offers an alternative trick, enter http://hackdeinsta.com/herramienta/ there you only have to enter the name of the account (without @) whose password you want to get, wait for the program to finish and then confirm you are not a bot by completing a survey.
Another page with a similar operation is instalak.net, which can be accessed here http://instaleak.net/start/ where you enter the url or name of the profile to hack, wait for the information to load and at the end of the process you will be able to download a zip file with the password and account data.
If you are looking to hack an Instagram account without programs, this can be a good option, although the first one I recommended has been tested with several of my profiles and it works.
As you can see, in this 2017 anyone could hack our Instagram account, so we must be cautious and follow some tips.


HAVE A SECURE PASSWORD
Include uppercase letters, lowercase letters, numbers and symbols interspersed, maybe it is not infallible but it will definitely not be easy for the person or program that wants to hack you.
CHANGE YOUR ACCOUNT FROM "PUBLIC" TO "PRIVATE".
This way, only authorized people can follow you and see your posts.
BE CAREFUL WITH SOME APPLICATIONS
Some providers or tools on Instagram offer the possibility to share images or participate in contests and/or promotions, so pay attention to the amount of information they require you to enter on your mobile.
BE CAREFUL WHEN CONNECTING TO PUBLIC NETWORKS
Not only with your social networks, but with your email or bank accounts. You should avoid connections through public Wi-Fi networks or Internet cafe computers, as your data can be hacked by people who are also connected through these networks.
BEWARE OF BOTS
They can get to your profile, even when you have a "private" account for requests with fake accounts that want to follow you, so if you see a profile that looks suspicious, do not reply to private messages or access links they send you. .
WHAT TO DO IF MY ACCOUNT HAS BEEN BREACHED?
If you think your account has been hacked, try logging in and changing your password and profile settings, you can even contact the "Help Center" on Instagram and request to reset your password or report accounts you think are suspicious.
Now that you know how to hack an Instagram account without downloading anything, you should be careful how you use the methods I mentioned, after all, you are stealing Instagram passwords from unknown people and it is considered a crime.
Did you like this post on how to hack an Instagram account? Do you know any other ways to hack or prevent hacking your Instagram account?
To read more:
How to know who has not accepted your request to follow them on Instagram.
How to get Instagram's dark mode
How to temporarily disable your Instagram account
How to disable Instagram's two-factor authentication
How to put multiple photos in one Instagram story