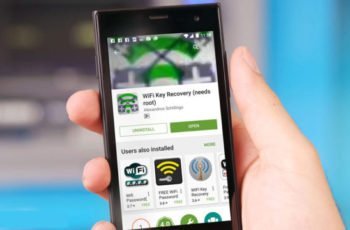 WhatsApp groups are great for catching up on the latest gossip, having a laugh with friends, and even serious stuff. But it is also a garbage can. Surely when you open the gallery you don't even remember where you took all those photos, a sentence, a beautiful girl / or etc. Today I want to give you some tips to know how much space WhatsApp takes up and which fills the memory of your smartphone.
If you have a phone with low memory (less than 32GB), at some point your phone will display a message indicating that there is little free memory left. When this happens, it is common to clear images from the gallery, clear the application cache, and uninstall applications that you don't use frequently.
However, WhatsApp will continue to store images, videos, voice notes and other types of files, even if you delete the conversations. Therefore, you can do the following to free up space for WhatsApp for Android on your phone.
For starters, we're going to do a deep cleaning of what we have in the smartphone since it has definitely become a bin that is about to burst. We will guarantee all documents and multimedia files (audio, voice notes, gifs, videos and photos) that we have received or sent from the smartphone.
How to know how much space WhatsApp takes up
Here we have three options: save them to the cloud (Google Drive, One Drive, etc.), copy them to the micro SD card or save them to your computer. To copy files to the cloud, I recommend that you create a compressed file that is easier to upload. To pass data to a computer we have several options with or without cable.
Whatsapp is very useful but it fills the memory
WhatsApp saves all our files (both sent and received) in the phone's internal memory in / WhatsApp / Media. Here we will find several folders:
Wallpaper. Contains the wallpapers we used for WhatsApp chats.
Animated Gif of WhatsApp. It contains the gifs we received and another Sent folder with the ones we sent.
WhatsApp Audio. It contains the audios (mp3 files with songs or jokes) that we have received and another Sent folder with which we have sent.
WhatsApp documents. It contains the documents (Word, Excel, PDF, etc.) that we have received and another Sent folder with which we have sent.
WhatsApp images. It contains the photos and images we received and another Sent folder we sent with.
WhatsApp profile photo. Contains the photos we used for the profile photo.
WhatsApp Video. It contains the videos we received and another Sent folder we sent with.
WhatsApp voice notes. It contains the voice notes we received and another Sent folder we sent with.
We can find some of the files sent elsewhere in the phone memory, but all the photos or videos you took via WhatsApp or voice notes will be stored only in these folders. So I recommend that you make a backup of everything before you can lose any files you care about.
Once you've made a backup, you can delete anything you don't need.
How to backup Whatsapp | Simple guide
How to clean Whatsapp memory
How to change the number on WhatsApp and keep groups and conversations
Delete the fillet WhatsApp audio
The first thing you may be less afraid of losing valuable information is voicemail. These are in memory -> WhatsApp -> Media -> WhatsApp Audio. Once there, you need to delete both the ones found in this folder and the Sent folder.
Furthermore, you should also go to Storage -> WhatsApp -> Media -> WhatsApp Voice Notes. Here you need to delete all folders, which are usually called with numbers like 201705, 201706.
Delete videos from WhatsApp e GIF
To delete WhatsApp videos for Android you need to go to Memory -> WhatsApp -> Media -> WhatsApp Video. Here you can choose the videos you want to delete both in that folder and in the Sent folder.
To delete WhatsApp GIF images for Android you have to go to memory -> WhatsApp -> Media -> Animated Gifs. Again, you need to choose the files you want to delete in both that folder and Sent folder.
Delete images from WhatsApp
This is probably the folder that has the most files. Well, the most shared file type in conversations are images. You can delete these files in Memory -> WhatsApp -> Media -> WhatsApp Pictures.
The peculiarity of the images is that every time they send you one, it is saved as a new file, so in this folder you will see many repeated images. Before deleting the images, make sure you have saved the ones you want to keep.
Clear WahtsApp data
Once everything is safe, it's time to clean up your memory. We can do this in two ways: a drastic one and a soft one.
To remove it all at once, it's easier to clear the Media folder. This way you will end up cncelling everything. Don't worry about folders because they will reappear as soon as you receive or send any type of file.
If you want to save some files on your device, you can go folder by folder deleting the files you don't want to keep.
Warning: if you delete the application data from Settings> Applications> WhatsApp> storage> Clear data, the only thing you will delete are the chats and access to WhatsApp on the device. All sent and received files will remain in the phone's internal memory.
What to do if the WhatsApp messages do not arrive until the application is opened
Check what you download
The easiest way not to fill your phone memory with files you don't need is to check your downloads. Within the WhatsApp settings in the use of data, we can choose which types of files to automatically download. Uncheck all the boxes and decide from time to time that you receive something, whether to download it or not.
Record voice calls on WhatsApp
Update your backup
Now that we have everything well organized, it's time to update our automatic backup of WhatsApp chats. Since we already have a local copy of all media files, we will avoid uploading videos. Go to Settings> Chats> Backup and below uncheck the box to include videos.
So did you see how much memory this "simple" application took up?
How to install Whatsapp on an Android tablet with WiFi only
Further Reading:
How to free up space on WhatsApp
How to uninstall apps on iPad
How to clean WhatsApp quickly and easily
How to know who saved your number using WhatsApp
How to make WhatsApp calls using the Google Assistant