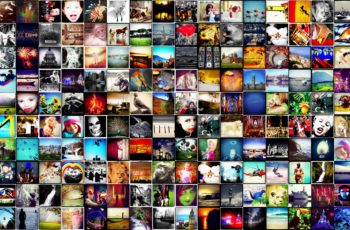 How to make a collage on Instagram? You have an Instagram account and you work hard to create and share good photos, inspiring you a little by the users you like the most. But there is something these users do that you do not know how to do: sometimes, they do not update their profile with a single photo, but with a sort of mosaic made up of several images.
Would you like to know how to do it? It is very easy! We are going to share a step by step guide on how to create a collage on Instagram.
How to make a collage on Instagram
How to create a private account on Instagram
To make a collage on Instagram, you need to use another app. There are many apps that can create these photo compositions (Diptic, InstaCollage Pro, Instapic Frames, Pic Collage, etc.), but for this example, we will focus on Pic Stitch, which is available for iOS, Android and Windows Phone 8.
Go to the app store on your smartphone and search for "Pic Stitch". Download and install the app on your smartphone.
Go to the app list on your phone and select Pic Stitch.
In the first screen you have two options: you can choose one of the templates already created or create your own. Select a template or create your own.
Choose to modify the template by selecting a photograph for each of the spaces. Double-tap the space you want to fill - you can choose an image from your gallery or take a photo directly.
What happens if I block someone on Instagram
You will be taken directly to "Photo Editor", where you can edit the image before placing it in the template. You can improve it in general, add effects, text, cut, rotate, etc. When you are ready, click on "Save".
Repeat the process with each of the template spaces. You can edit photos individually by pressing on once. When you are satisfied with the result, press "Next".
You will have a list with different options to share: press "social media" then "Instagram".
You will be redirected to Instagram, where you will just have to follow the usual procedure to post the photo. And this is all!
Have you seen how easy it is to make a collage on Instagram? Two lines and an application and you are solved.
How to take screenshot on Instagram without notification
Further Reading:
How to put multiple photos in an Instagram story
How to make a collage on Instagram? Very easy
How to make a photo collage with Snapseed
How to know if someone has blocked you on Instagram
How to find out who has not accepted your request to follow him on Instagram