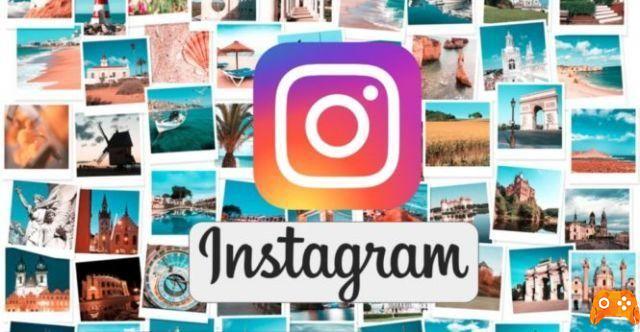 Instagram is currently one of the most used social networks in the world. It is characterized by having a great visual appeal and being effective in making any type of publication related to photographs. Many people use this platform to advertise a brand or sell. However, an optimal solution to make publications more attractive is through collages.
If you are of that percentage of people who still don't know how to make a collage on Instagram, this post is ideal for you. as we are going to explain how to easily create a collage on instagram. We will also quickly teach you some of the most used applications for its realization.
How to make a collage?
As we explained from the beginning there are different ways and applications to create a collage. This time we will use the program Pic Stitch. Because it is compatible with Android, IOS and Windows Phone operating systems.
The instructions you should follow are:
To make a collage on Instagram, you need to use another application. There are many apps that can create these photo compositions (Diptic, InstaCollage Pro, Instapic Frames, Pic Collage, etc.), but for this example, we will focus on Pic Stitch, which is available for iOS, Android and Windows Phone 8.
Go to the app store on your smartphone and search for "Pic Stitch". Download and install the app on your smartphone.
Go to the list of apps on your phone and select Pic Stitch.
On the first screen you have two options: you can choose one of the templates already created or create your own. Select a template or create your own.
Opt to modify the template by selecting a picture for each of the spaces. Double-tap the space you want to fill: you can choose an image from your gallery or take a photo directly.
You will directly access the "Photo Editor", where you can edit the image before placing it in the template. You can enhance it in general, add effects, text, crop, rotate, etc. When you are ready, click "Save".
Repeat the process with each of the spaces in the template. You can edit photos individually by clicking once. When you are satisfied with the result, click "Next".
You will have a list with different sharing options: press "social networks" and then "Instagram".
You will be redirected to Instagram, where you will just have to follow the usual procedure to post the photo. and that's it!
Have you seen how easy it is to make a collage on Instagram? Two lines and an app and you're solved.
App to create collages on Instagram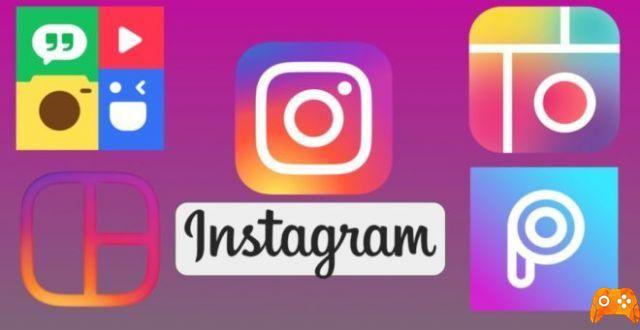 instagram is a social network used by more than 900 million users. Because of this, there are several programs that allow you to publish collages in this application.
Among the most used applications, we have:
Instagram Design.
This application is known as the official one to create collages for Instagram. In addition, it is usually very easy and fast to use. Your creations are ready in minutes. It is available for Apple and Android.
As for its use, it is worth noting that it does not have many settings to set. Since you only have to select the photos you want to publish and the program itself will take care of displaying a series of compositions. Therefore the user will have to choose the one he likes the most.
Piccollage


This application is characterized by the possibility of adding backgrounds to photos, texts, drawings, placing animations among other things. In addition, it is completely free and can be linked to Facebook and Instagram to select photos that have already been published. This is also available for iOS and Android.
PicsArt
Generally, this app is used for creating professional collages. Since it is a comprehensive and quality program. It allows you to edit, add effects, reduce opacity. It cuts out elements from the background of the photograph that will be included in the collage, among other functions.
It also has very peculiar features, since it allows the user to apply cuts to the photograph, placing any geometric shape or basic shapes. You can also add backgrounds, sticker templates, chat bubbles, among others. Your creations are ready in minutes. It is available for Apple and Android.


PhotoGrid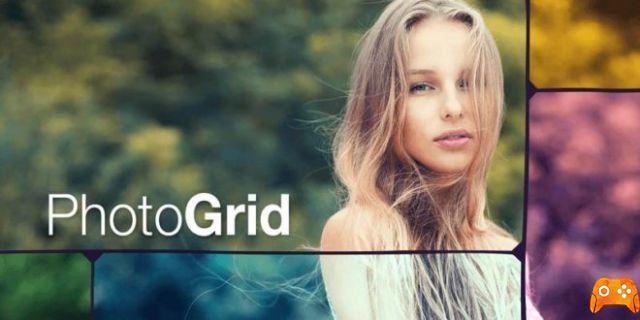 It is a free app. which has a number of features; this makes it a professional tool. Its most important features are: photo editing, free composition and mosaic composition.
Edit photo: this option allows you to select a photo separately and add filters, stickers or crop.
Free composition: through it you can select photos and place them on the canvas. Then you can modify with each of the functions offered by the application.
Mosaic composition: using this option, choose the photos to be added to the collage. You can also select the template you want, edit it, add conversation bubbles, backgrounds, etc.
Finally, it should be noted that each of these applications is free. Although there are many more tools that make it possible to create collages, these are the most widely used. Since they have very complete functions. Your creations are ready in minutes. It is available for Apple and Android.
To read more:
How to put multiple photos in an Instagram story.
How to make a photo collage with Snapseed
How to make a photo collage on Android
How to know if someone has blocked you on Instagram
The best Adobe Photoshop apps for Android