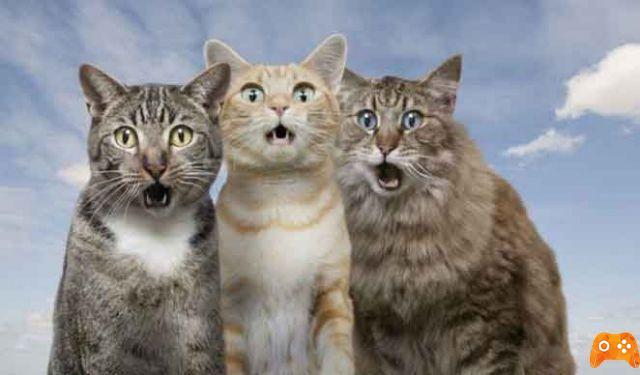 You don't know how easy it is to put a profile picture on WhatsApp without clipping. Don't know how to do it? Then read the article. WhatsApp is a wonderful way to stay in touch with friends, family and relatives. Always remember to have an excellent and adequate profile photo, for that, here we will show you the easiest way to put a profile picture on WhatsApp without clipping.
You can share photos, videos and documents with your WhatsApp contacts. In addition, the WhatsApp audio / video call function allows us to call our international contacts using the Internet connection. So you no longer have to pay drastically high rates for international calls.
However, there is a problem with WhatsApp which is quite annoying for some users. And that allows users to insert their profile picture just square. Another problem we talked about earlier is because you can't see your WhatsApp contact's photo.
Therefore, most of the time, users have to resort to cropping the photos to fit the square shape.
As a result, in almost all cases, the attractiveness of the image disappears. Next, we will show you the best applications to insert a full profile picture on WhatsApp.
How to put a profile picture on WhatsApp without clipping
1. Squaregram – Layout for Instagram
Squaregram for Android and iOS, is an ideal application to put a complete photo on WhatsApp, although it is designed for Instagram, can be used to fit your photo nicely into a square.
Keep in mind that Instagram, like WhatsApp, uses the square-shaped mechanism to upload your photos.
Using Squaregram, in addition to optimizing your photo to fit the square, can also enhance your photo by adjusting brightness, contrast, saturation, crop and sharpness.
You can also apply various retro filter effects to the image. You can also choose your own funky tag and apply it to your image to give it a more groovy look.
2. Square Fit video per photo editor
Square Fit Photo Video Editor for Android and iOS, also allows you to post full size photos as WhatsApp DP without cropping. This app was also developed for Instagram.
However, since the square mechanism exists on both Instagram and WhatsApp, the functionality of the app it can also be used to optimize images for WhatsApp.
There are fashion filters, pattern borders, frames, stickers and text to enhance your photos even further. You can even create a custom DP in this app using background colors, patterns and styles.
The only thing you need to do is save the image to the Camera Roll and, from there, you can set it up as WhatsApp DP without cropping.
Set WhatsApp Profile Picture Without Clipping | WhatsApp DP No Cropping
There are some applications available in the official App Store which help to achieve the purpose of adjusting the WhatsApp profile picture without cropping it. So we shared it.
All you need to do is download any of the applications mentioned, create an optimized WhatsApp image through it and finally configure the image as WhatsApp DP without clipping on your iOS device.
Please note that all these apps are available on the official App Store and Google Play which means they are safe for your iPhone / iPad / Android.
No Crop per Instagram
This application was also developed for Instagram. You can create beautiful square uncut photos that will fit as easily as the WhatsApp profile photo not cropped. This application does not offer any additional functionality other than choosing the background of your photo.
However, in this app there is no option for save the image to your camera roll, so you may need to take a screenshot and save it in the photos, then use the saved screenshot to set it as WhatsApp DP.
Then it is easy to put a profile picture on WhatsApp without cropping, you may also be interested in knowing the best application to read deleted messages on WhatsApp.
Further Reading:
How to hide the WhatsApp profile photo from a contact without blocking it
How to become a WhatsApp beta tester on Android or iOS
How to clean WhatsApp quickly and easily
How to put a video profile on Facebook
Whatsapp profile photo is not seen, what to do