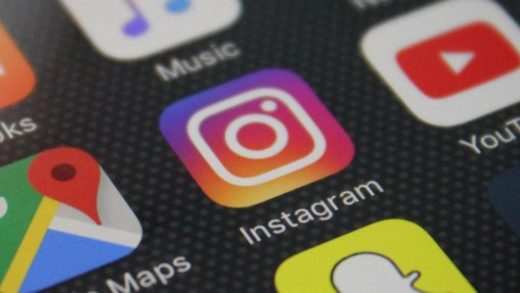 How to save Instagram messages for later viewing, with more than 600 million active users, Instagram is one of the most popular social networking applications in the world. It is a combination of photos / videos / messages, coupled with the power of a social network. Say goodbye to the screenshots of photos and links, or the copy of the videos you want to view later.
The update can let you save Instagram messages and then view them later on Android and iPhone. This feature is very useful. If you follow a lot of friends, then it may be difficult for you to find their photos recently uploaded by them, especially if you are in a hurry.
This feature could save you a lot of time, as you can now save your favorite photos and then view them later on your profile. You don't have to browse a friend's profile to find the picture again; if you have saved it, then you will find it in your profile.
The messages you have saved will be stored in a different tab of your profile, and it is completely private. This means that no one else can see what you have saved. Messages are visible only to you, and you can quickly view them whenever you want. This feature works for all types of Instagram messages.
How to save Instagram messages to view later
It doesn't matter if you have an Android phone or an iPhone. It works on both of these smartphones. Before reading this tutorial, make sure the Instagram application is up to date. If you haven't done so yet, you need to update it from the respective store.
1) Launch the Instagram app on your smartphone.
2) Now, go to the post / video / image you want to save and watch it later.
3) There is one bookmark icon placed under each post / video / image (far right).
4) You just need to tap on the icon and the post will be automatically saved in your profile.
You will see a nice animation showing you how the image ends up in your profile and the bookmark icon will turn black. That's all.
Where have the messages been saved in your profile?
Do you know where your saved messages are saved? This is your profile. The profile has a bookmark tab, where all your favorite posts that you have previously saved are saved.
Just browse your profile by tapping the profile icon below, and you will see the bookmark tab in your profile section. Touch the icon to view the messages saved on Instagram. That's all.
How to delete the messages saved in your profile?
To remove a post from Instagram saved in the library, open the profile and go to the bookmark tab. Now, click on the message you want to delete and tap on the bookmark icon to unsaved that post.
This was the tutorial on how to save Instagram messages for later viewing on Android and iPhone. This feature is available for devices running on Android 10.2+, for iOS devices, and devices running on Windows 10. This feature provides a wonderful way to collect photos and videos shared over the network, no matter for what purpose.
Further Reading:
What happens when I stop following someone on Instagram
Instagram's "Silence" feature will help users fight bullies
How to send or delete a private Instagram message in Windows 10
How to read Instagram message without the sender knowing
Your private Instagram posts and stories may not be that private