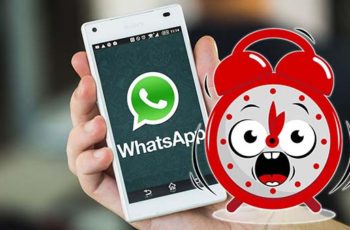 WhatsApp and Viber, the two best unbeatable messaging apps that are so popular that they just replaced the regular SMS SMS, if we were talking about their popularity it probably should be talking about the acquisition WhatsApp facebook .
The day since I installed WhatsApp on my mobile, I just stopped using SMS and using Viber to make calls via wifi at home.
Seebye scheduler is one of those apps that allow you to schedule WhatsApp messages to be delivered in the future. So now there is no need to wake up in the night to wish someone their birthday just compose a text or picture and set the time and date for delivery.
First Root permissions are required and therefore not everyone will appreciate this software. Secondly, the functionalities are:
Message programming
Programming of sending images
Works with WhatsApp and Viber
Repeat a command every 2 minutes, 2 hours, 2 days, 2 weeks and more
If you are interested in the download, here is the link:
Google Play Store : Free : SeeBye Scheduler beta (Root)
Further Reading:
Viber messages not displayed: what to do
How to block numbers on Viber
How to schedule WhatsApp message
How to send the same message to multiple contacts at the same time with WhatsApp for Android
How to schedule automatic replies on Instagram