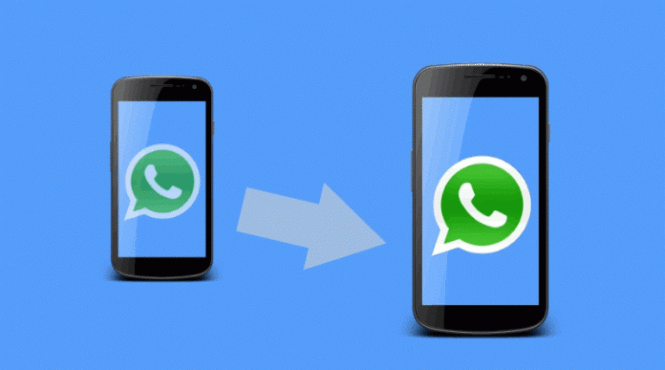 How to transfer Whatsapp chats between mobiles
Let's start with the most obvious step, which is how to backup WhatsApp conversations and transfer it to the new smartphone. This is also useful for actually saving your chat history so that you can keep it in case of a problem on your current device.
Android: Android has introduced a very useful feature that allows you to back up all the files that pass through WhatsApp via Google Drive, Google's home backup platform. Only in the WhatsApp home, press the menu button (the three vertical dots) at the top right, press Settings, then Chat and go to the Backup chat submenu. Here you can choose the settings that suit you best.
iPhone: On iOS, as well as on Android, on the other hand, we use a proprietary cloud service, which is the classic iCloud. From the WhatsApp home, simply press on Settings (you can find it at the bottom right), press on Chat, then on Backup of chats and continue to press on Backup now. Simple, isn't it?
How not to lose WhatsApp chats by changing phone
Now that we've saved our WhatsApp conversations in the cloud, it's time to see how to transfer chats from one device to another. More specifically, we will analyze the following topics:
How to transfer WhatsApp chats from Android to Android
How to transfer WhatsApp chats from iPhone to iPhone
How to transfer WhatsApp chats from Android to iPhone (and vice versa)
How to transfer WhatsApp chats from Windows Phone to Android
Transfer WhatsApp chat from Android to Android
Let's start with the most popular mobile platform, Android. How do I transfer the chats on my old Android smartphone to the new one? It's pretty simple.To start your new smartphone, you need to use one SIM with the same phone number that you used on your old smartphone e add the same Google account you backed up to Google Drive. The account will be added directly to the smartphone, not just WhatsApp.
To add an account just go to Settings -> Accounts (on some smartphones it has different words, on Samsung for example Cloud and account) and look for the button Add account. Usually the Add Account button is at the bottom of the list of active accounts. Enter your login credentials and wait for the synchronization to finish. That said, a number of simple steps are missing:
Install WhatsApp from the Play Store.
Open WhatsApp making sure you are connected to the internet, preferably over Wi-Fi as we need to proceed with a chat reset.
After verifying your phone number, WhatsApp should automatically recognize your Google account.
As mentioned it is best to connect to a Wi-Fi for transfer Whatsapp messages, as in addition to chats, which take up a few MB, there are also various multimedia files such as photos, videos or voice messages.
What if for some strange reason you can't use Google Drive backups? In theory, it is possible to transfer WhatsApp conversations from the old to the new smartphone with the manual backups which are saved locally (and not on the cloud).
To see these options, however, you don't need to enable backup via Drive, otherwise you won't see the option to perform this type of backup either.
Transfer Whatsapp messages (without Cloud)
Having said that, of course, on the old smartphone, open WhatsApp, press the button with the three dots vertically at the top right, press Settings, again on Chat and again on Backup chat. Here you will find the entry Back up and option Include video. Hit Back up when ready. Now you need to use any File Manager, such as ES File Manager, Astro or Solid Explorer. Follow the steps below now:
Press the top left menu button (similar to this symbol ≡), then press Home.
From here scroll down to find the WhatsApp folder, open it.
Go to the Database folder and look for the msgstore.db.crypt8 file.
Press and hold on this file to open sharing options. You now have several options:

Or save your cloud backup, like on Dropbox;
Send the backup via Gmail also to your address;
Otherwise you save it on some type of physical media, such as microSD to be used perhaps even on the new smartphone.
On the new smartphone you obviously have to install WhatsApp, a fillet manager (perhaps the same one used previously), retrieve the file you had previously saved and place it in the exact same location, that is Home WhatsApp Databases.
If one of the two folders did not exist, you can create them manually. Once the file is placed in the right place, open WhatsApp, verify the phone number and accept to restore the backup that the smartphone will find automatically.
Transfer Whatsapp messages from iPhone to iPhone
Let's go now to transfer messages from old iPhone to new iPhone. As anticipated, we will use iCloud, Apple's cloud storage service. We have already told at the beginning of the guide what to do on the old iPhone.
When you have verified that WhatsApp has actually made the backup, remove the SIM from the old iPhone and insert it into the new one. Again make sure you have a Wi-Fi available to reset without consuming all your data.
On your new iPhone be sure to sign in with the same Apple ID used on the old smartphone (Settings -> iCloud and login) and also use the same SIM or phone number. Download WhatsApp from the App Store and install it on your iPhone.
Get started, follow the phone number verification process and agree to the conditions for restoring chats from iCloud by clicking Restore Chat History. Congratulations, you are done.
Transfer Whatsapp messages from Android to iPhone
First of all: it is possible transfer Whatsapp chats from Android to iPhone ? The answer is yes". Technically it would not be possible. On the two platforms, WhatsApp uses different online storage techniques. The files saved in the local backup would also be different. So why did we answer "yes" and not directly no? Because there are alternative methods done by multiple nerdy users.
WazzapMigrator
The correct application name is WazzapMigrator, does not use the WhatsApp name for the simple reason that it would be easier to find. This is a paid application which, however, according to what reported in the comments on the Play Store, does its dirty duty. With that, we're telling you that we haven't personally tested it.
The application comes updated, in order to support the extended screen mode of the Galaxy S8, but costs € 3,79. If it can help you transfer Whatsapp messages it might be worth it.
Once this file has been extracted and saved, simply copy it to your Android device (via cloud, email, microSD) in one of these two folders. So, just download WazzapMigrator, and the application itself will do the dirty work for you.
Transfer Whatsapp messages from Android to iPhone
As in the opposite case, even in this case the answer is "Yes". Technically it cannot be done for the same reasons: different files, different cloud saving systems. However, there is a rather expensive PC program that could help you.
WhatsApp Transfer
Is an tool which, at least on paper, it really is powerful. It might also help you in the opposite case, which is to transfer chats from iPhone to Android. However, we usually don't recommend using these tools. First of all we don't know what level of support the developers provide.
Apple recently changed the encryption technique of files stored on iTunes and some program procedures do not work properly. Secondly, because, as anticipated, it is quite expensive. From the official website of WhatsApp Transfer. You can download a demo for Windows or MacOS, but a personal license costs more than € 30.
Transfer Whatsapp messages from Windows Phone to Android
It's possible transfer WhatsApp chats from Windows Phone to Android ? Unfortunately, the answer to this question is no. Also in the frequently asked questions about WhatsApp. It is specified that it is possible to make transfers only from devices of the same family.
If the Google search took place by recalling this official Microsoft topic, unfortunately, as reported in the second answer it is "wrong", or rather, it is a question of transferring the chat but from one Windows Phone to another.
Transfer WhatsApp Chat to PC
We have already discussed this topic in our guide for implementing WhatsApp chat backups. Basically you can send the your conversations by email and read them comfortably on your PC.
Further Reading:
How to enable WhatsApp two-factor authentication for Android
How to transfer WhatsApp from Android to iPhone
How to change your WhatsApp phone number
What happens to WhatsApp when you switch phones
How to change phone number on WhatsApp from the same phone or from a new phone