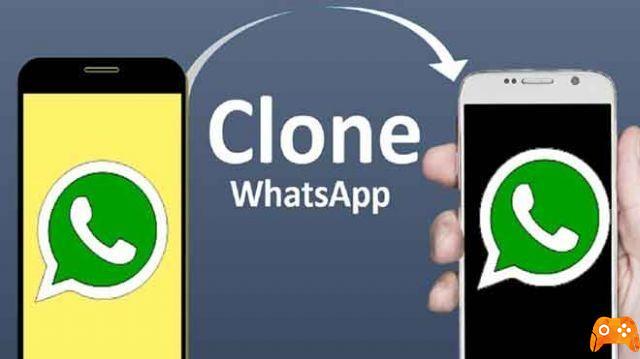 Some apps like Facebook Messenger, Instagram, Twitter, etc., allow you to have multiple accounts quite easily. However, other popular apps, such as WhatsApp, don't offer this functionality. Many WhatsApp users want to use two accounts on their Samsung phone. If you still care, here we will tell you how to use two WhatsApp accounts on your Samsung phone.
Running multiple accounts of the same app on Android is helpful for switching between personal and professional accounts. Obviously it is different from the multiple user functionality on Android. There is no need to log out and log in repeatedly with two apps on the same phone. Both accounts run simultaneously like two normal apps. Let's see how to run two WhatsApp accounts on a Samsung phone.
Method 1: using Dual Account
Samsung phones come with a native feature called Dual Messenger which allows users to use two instances of the same app. Each app will run a different account and work independently of the other. You can even use separate contact lists. Supported apps include WhatsApp, Facebook, Telegram, Skype, WeChat, etc. Supported apps will automatically appear in the list after you install them.
Using Dual Account, you can run two WhatsApp accounts on your Samsung phone. A new WhatsApp app will be created on your phone. You will be notified of messages from each account separately. Here are the steps to use two WhatsApp accounts using Dual Account on Samsung.
Step 1: install WhatsApp on the phone. Create your first account.
Step 2: open your phone's Settings and go to Advanced followed by Dual Messenger.
Step 3: turn on the switch next to WhatsApp. A pop-up will appear confirming the installation of the second WhatsApp. Tap Install.
Step 4: you will be asked if you want to use a separate contact list for the second WhatsApp. Turn on the switch if the answer is yes and select the contacts. Otherwise, tap Next. Wait for the phone to install the second copy of the app.
Step 5: open the app drawer and you will find WhatsApp just installed on your phone. The second WhatsApp will have the Double Account symbol to differentiate the two apps. Configure your account on the second WhatsApp and you are good to go.
How to have 2 WhatsApp accounts
Method 2: usa Whatsapp Business
Another way to use two WhatsApp accounts on the same phone is to install the business version of WhatsApp. It is a free app from Facebook, which also owns WhatsApp. The business app works just like WhatsApp with additional features.
Download WhatsApp Business
Essentially designed for business users, WhatsApp Business offers features like labels, catalogs, greetings, quick replies, etc. This method also makes it easy to use two WhatsApp accounts without any additional effort. You can also customize everything on your second WhatsApp account.
Suggestion: by installing WhatsApp Business, you can use three WhatsApp accounts on the same phone. Two will work using the Dual Account feature and one with WhatsApp Business.
How to create fake Whatsapp account
Method 3: use third party apps
Previously, the native functionality to clone an app was not supported by manufacturers. Some phones still don't offer the feature. For these unsupported Samsung phones, third party apps come to the rescue. If the above two methods don't meet your needs, you can ask for help with this method. Parallel Space is one of the most popular apps.
It also has a lite version for phones with less RAM. Unlike the previous two methods, using third-party apps might feel a bit heavy on your phone. There may be a delay in notifications and a slight drain on the battery. You also need to open the third-party app first, such as Parallel Space, to use the second app.
How to schedule WhatsApp message
Troubleshooting: Whatapp contacts not showing
When some users run two WhatsApp accounts on the same phone, the contacts are not displayed in one of the accounts. To fix the problem, you need to open WhatsApp and tap the message icon at the bottom.
You will be redirected to your contact list. Tap the three-dot icon in the top right corner and select Update. Now check again and your contacts will show up. If that doesn't fix the problem, restart your Samsung phone.
Send a message on Whatsapp without having it in the address book
Conclusion
These were the three methods of using two or even three WhatsApp accounts on the same Samsung phone. If you don't want to install and use WhatsApp Business, you should use the Dual Account feature. Since it is native, it will work very well.
Further Reading:
How to run two WhatsApp accounts on any Huawei / Honor phone via App Twin
How to protect Whatsapp with two-factor authentication
How to activate WhatsApp without SIM
What to do if WhatsApp suspends your account
How to change your WhatsApp phone number