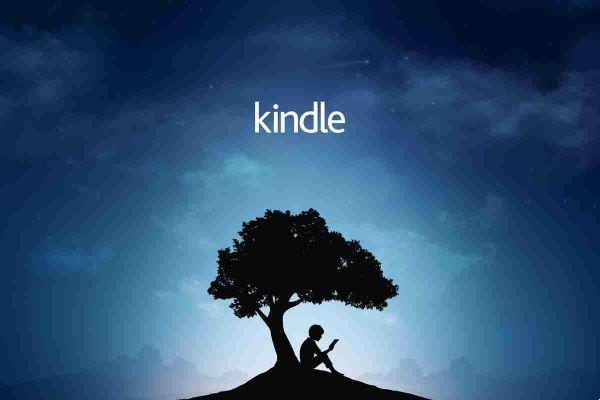 Kindle app is free and allows you to read Amazon ebooks on any device. Here's how it works and how to get it.
If you want to read ebooks but don't have an ereader, you can download the Kindle app to your computer, tablet or smartphone and enjoy digital books there.
But what is Kindle app and how does it work? We'll answer these questions for you, so you can dive right into the platform and your books as soon as you're ready. In the end, you may not even need an expensive ereader.
What is Kindle app
If you don't have an ereader, Kindle app is the software that allows you to download and read ebooks from Amazon. It works on most devices, whether you have Windows or Mac, Android or iOS.
It costs nothing to download and use the Kindle app. The only things you buy are digital books. Considering that you will be able to read them on any screen, large or small, using the app instead of a dedicated device is quite useful.
Keep in mind that there are many pros and cons to consider when choosing to use a Kindle device or a Kindle app. For example, if your eyes enjoy reading in the harsh light of a smartphone. It also depends on your lifestyle: are you mainly at your desk or on the go? Just because the Kindle app is free doesn't mean it's the best choice for you.
How the Kindle app works
First, you need an Amazon account, which also creates your Kindle library.
When you buy an ebook, you can send it to the central digital library or directly into the Kindle app on your PC or mobile (plus, if you buy a Kindle device later, you can download all your purchased books on that at no additional charge. ) You can rename your devices, so you can more easily identify them when shopping on Amazon.
Something to note is that the app will only display downloaded files when you are offline.
Once you have the app, it will automatically sync with your Kindle library and the ebooks you download. If your purchase doesn't appear, you can manually sync it. Either way, your digital books will be there.
Finally, you can simply open them and read them directly on the Kindle app. There are also several tools available, such as a bookmark, highlighter, notebook, and even adjustable settings to make the document easier to read.
Operation of the Kindle app also depends on the device. For example, the layout on PC is slightly different from the mobile version. The functions are the same, however, so you just have to spend some time knowing where everything is.
How to download the Kindle app on PC and mobile devices
Downloading the app is quick and easy. Remember, it's free, so only download it from trusted sources.
For Windows or Mac version, download it directly through Amazon. For the Kindle mobile app, go to Google Play or the App Store.