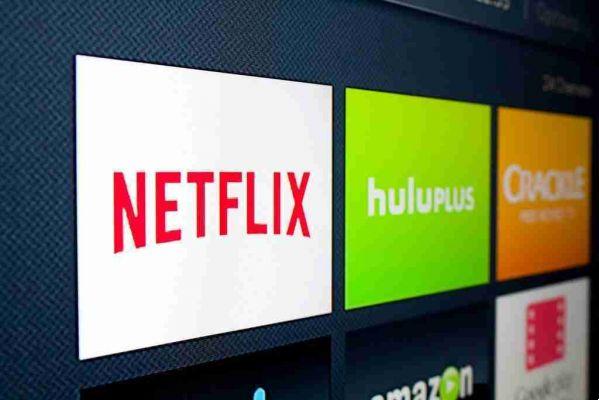 Netflix is ​​not working. We have put together a list of the most common problems. And, above all, we will tell you how to solve them.
Netflix is ​​not working
Netflix app crashes all the time
But a lot depends on the device you are using.
Smartphone users should start by forcefully stopping the application. If it still doesn't work, try turning your phone off and on again. And if it still doesn't work, you'll need to delete the app and reinstall it from the appropriate app store.
If you are using a Smart TV app, you may not be able to delete the app. Instead, try signing out of the app, clear your TV cache, then sign back in. Or, if you're using the Netflix app on Windows or macOS, try disabling your antivirus software. This is because many security suites interfere with the service.
Netflix Error 12001 su Android
Error code 12001 every time you use the app on your device. This problem affects both smartphones and tablets.
Error code 12001 is caused by having stale data on the device. You need to update your data for the Netflix app to work again. But how do you update the data?
Open the Android Settings app and go to Settings> Device> Applications . Then scroll down and tap the Netflix entry. Within the Netflix submenu, go to Storage> Clear data and the information on your device will be updated.
Netflix error 1012 on iOS
Error 1012 is limited to iOS users only. Indicates a network connectivity problem: The Netflix app cannot reach the Netflix servers.
You can perform some simple troubleshooting steps. For example, try restarting the app, restarting your device, and restarting your home network.
If none of the steps work, you will need to reset the Netflix app from the iOS settings menu. Go up Settings> Netflix and slide the switch next to Reset in position On .
Make sure you close all existing Netflix sessions by pressing the button twice Home and swiping up on the Netflix app, then restart Netflix. You will need to re-enter your login credentials.
Black screen on Netflix computer from browser
If you are using Netflix on Windows or macOS, you may encounter a black screen every time you try to play a video.
This problem has three main causes:
Cookies: try to delete your browser cookies. The exact instructions vary from browser to browser, but you'll generally find the option in the settings menu.
Silverlight: Microsoft devalued Silverlight several years ago (although plugins are still available for some browsers). If it is still installed on your system, it may prevent the video from playing. You have to delete it.
Antivirus: some antivirus suites don't work well with Netflix. Try temporarily disabling the security software you are using.
If you still see a black screen, try using a different browser or disable the plug-ins you are using.
Netflix content cannot be downloaded
In late 2016, Netflix finally started offering users a way to download content to watch offline.
Unfortunately, this feature doesn't always work flawlessly.
First, if you are using a jailbroken iPhone or a rooted Android device, you can stop right away. The feature will not work.
Secondly, make sure you have at least Android 4.4.2 or iOS 8, have the most up-to-date version of the Netflix app, and have enough space on your phone.
If that doesn't work, try reinstalling the app.
Your Netflix account is in use on another device
Netflix offers tiered plans, and each of these allows multiple people to use Netflix at the same time. The upper floor is limited to four people.
If you see a message that says "Your Netflix account is in use on another device. Please stop playback on other devices to continue ", this is your problem. You can end all existing sessions by going to Account> Settings> Sign out of all devices .
For a less drastic solution, go on Account> Settings> Device's Recent Streaming Activity to view a list of current sessions. The list will help you identify which users are online. You may be able to get one of them to log out.
Note: You can check the number of concurrent screens that the current plan allows you to access at Account> Plan Details.