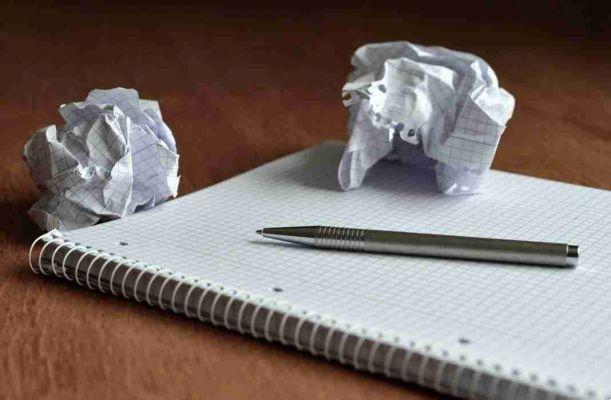 Note app, the best note taking apps on android. Quickly and easily save notes and notes on your Android smartphone or tablet.
Are you looking for an app for Notes that it is simple and intuitive and that it is above all safe to keep your notes always with you?
Here are the best app for taking notes on Android.
Note App - The best note taking apps on Android
Evernote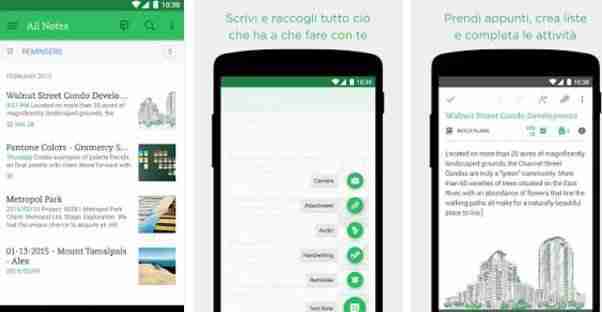 Evernote gives you the tools you need to effortlessly organize your work:
• Write, collect and capture ideas in the form of searchable notes, notebooks, checklists and to-do lists
• Take notes in multiple formats, including: text, sketches, photos, audio, video, PDF, web clippings, and more
• Use camera shutter to easily scan paper documents (including printed documents, business cards, handwritten text and sketches) and comment on them
• Attach Miscrosoft Office documents, PDFs and photos
• Organize your receipts, receipts and invoices
• Use Evernote as an easy-to-format digital notepad and text processor for any ideas that come to you.
Google Keep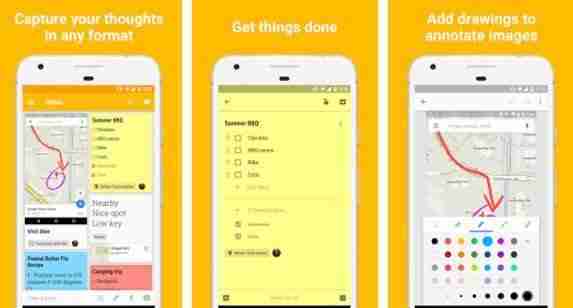 Quickly write down your thoughts and get reminders at the right place or at the right time. Say a voice memo wherever you are and it will be automatically transcribed. Take a picture of a poster, receipt or document and easily find it later in the search. Google Keep makes it easy to jot down a thought or personal list and share it with friends and family.
Write down your thoughts
• Add notes, lists and photos to Google Keep. Are you short on time? Record a voice memo and Keep will transcribe it for you to find later.
Share ideas with friends and family
• Easily plan a surprise party by sharing your Keep notes with others and working together on notes in real time.
Quickly find what you need
• Assign different colors and add labels to notes to quickly sort them and keep busy with your schedule. To find a saved note, simply search for it.
Always available
• Keep working on your phone, tablet, computer and Android wearables. All the content you add is synchronized across all your devices to always be available.
The right note at the right time
• Do you have to remember to do some shopping? Set a location-based reminder to have your shopping list displayed directly when you arrive at the store.
Download now click here
Omni Notes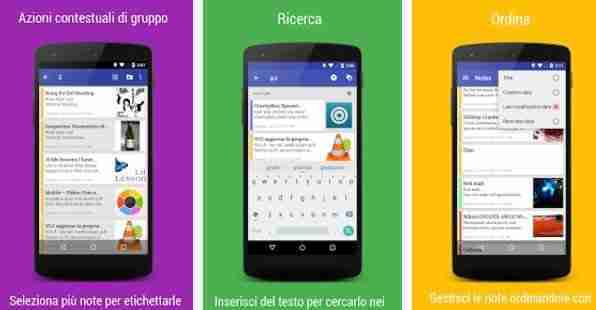 Open-source application for taking notes aimed at being simple and fast while maintaining advanced features and functionality.
Download now click here
OneNote
All your notes always at hand in one place, anywhere.
OneNote is a digital notebook where you can collect to-do lists, class and meeting notes, vacation plans, and anything else you want to organize and keep in mind.
Type or pin a note, take a photo - OneNote saves everything. Notes are synced across all your devices, so you can access them wherever you are.
You can also easily share them with other users.
OneNote offers free apps for PC, Mac, and Windows Phone, iPhone, iPad, Apple Watch, Android, and Android Wear devices. You can also access your notes from onenote.com.
Download now click here