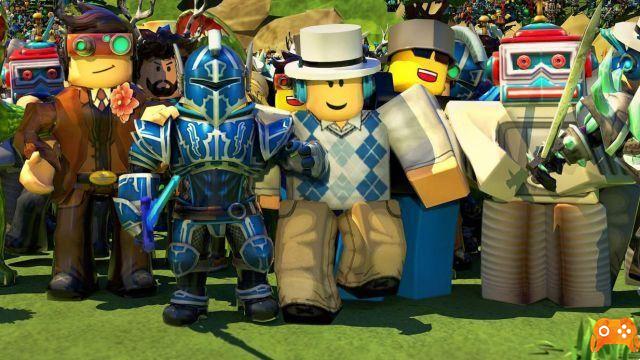 Before you can start playing using the Roblox social platform, you will first need to create your own account, setting a unique username and password: both can then be changed later.
In case you don't like the username you entered during registration, or you simply want to change it for any type of reason, the first thing you need to know is that you can change your username as many times as you like, but each modification will cost you a total of 1000 Robux, that is the virtual currency used in the game, which can be obtained both for free during the game sessions, and by spending real money in the game store.
How to change username on PC
To change your username on the PC, you will first need to log into the official Roblox website and perform the procedure of Login with your current username and password. In case you don't remember your account password, remember that you can always recover the Roblox password. Subsequently, in the menu bar at the top right of the screen, you will notice the presence of a button with the inscription RS: through this option you can check your current Robux balance, and possibly buy the amount necessary to change the name (we remind you that a total of 1000 Robux are required).

After checking that you have enough Robux, go back to the main game screen and select the icon Settings, the one in the shape of a gear: from here, access the option Account info, and select the pencil icon next to the field Username. In the new screen that will appear, enter the new username you want to use and the password of your account, then press the key Buy and, by spending 1000 Robuxes, your username will be permanently changed.
How to change username on smartphones and tablets
The procedure to be performed on Android and iOS devices such as smartphones and tablets is in all respects similar to the one we have just described for the PC version of the game: the only difference is that, instead of having to access the official website of the game, you just need to carry out the whole procedure from within the application that you have downloaded to your device. The same is also true if you have downloaded the Roblox application on your PC with Windows 10, via the Windows Store.