Roblox is one of the most popular online games and loved ones of last years. Thanks to his over 150 million active players, is one of the most successful in the history of the sector.
One of its most interesting points is the number of different maps, thanks to which each player can become a developer and create their own worlds, according to their own style, their own dynamics and their own challenges.
In this case, one of the most important and preferred by the community is Royale High, one of the most prominent universes, full of fantasies and countless diamonds.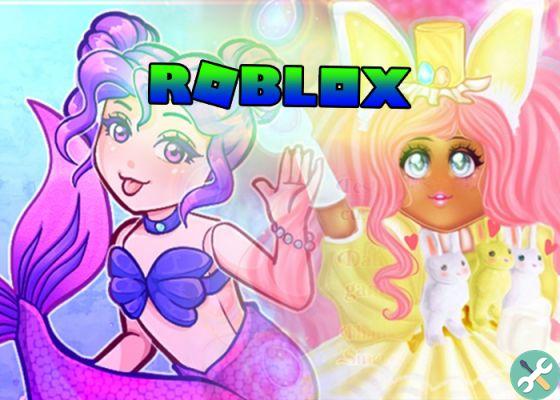 Roblox: how to get mermaid tail in Royale High
The highlight of this map is that you can have a whole "life" in it (talking about the game, of course) and be able to have your own home, study, meet people and many other things, all set in a theme of fairies, bright and magic.
However, not all that glitters is gold (pun intended), since in Royale High you will have need diamonds to buy any accessory, like the mermaid tail most coveted or the mermaid set, one of the highlights of this world.
That is why today we want to tell you how to get diamonds in Royale High in an easy, legal and above all safe way so that you can buy the mermaid tail or any other object of your preference.
How to get free diamonds to buy the mermaid tail in Royale High
If you want get diamonds in Royale High for the mermaid's tail, you just have to go to each of them to be a lender and fill your wallet. Each coin will have a different value based on its color, so if you want to know how to get them you can't miss this amazing opportunity, keep reading these tricks.
Log into your computer
Do you want to win 100 diamonds? Too easy! Inside the Royale High, you must have a computer in your home, without fail. So, every time you enter the game you have to connect to your computer and you will receive the reward. Of course remember that you can only pick them up every 16 hours.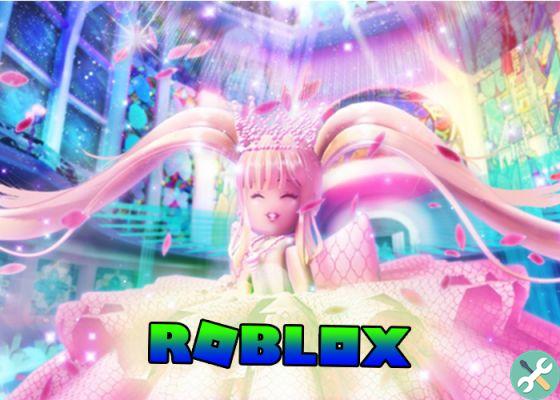 Daily computer access is the key to winning 100 diamonds and purchasing the mermaid tail at Royale High
time to go to sleep
That's how. One of the easiest ways to earning coins in Royale High is sleeping. Your character needs to regain strength to continue experimenting and experiencing adventures, as well as helping you level up faster.
To make matters worse, every time you take a nap, you will instantly receive 300 diamonds. Not bad, right? The best thing is that you can use those diamonds for get the mermaid tail you dreamed of for your character.
Try your luck at roulette
Opposite the Sapphire store, in the town of Royale High, there is a big wheel you can spin to get amazing rewards. To do this, you need to click and wait for the rewards. These can range from cool items to thousands of coins. Do you want the set Sirena Royale High? What are you waiting for to shoot it?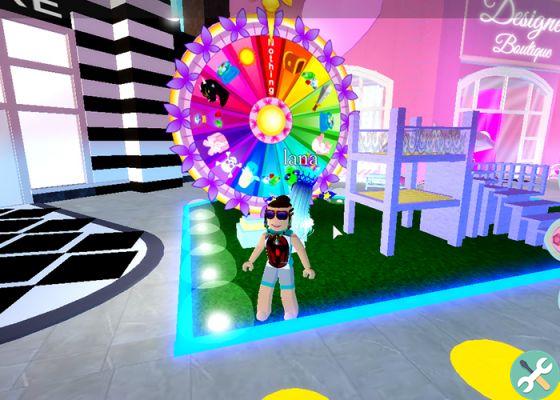 Roulette can be a great ally for acquiring diamonds in Royale High
Go to class at La Royale High School
La Royale High School Rewards players every time they attend classes with fabulous diamonds. This way, your character it will improve its qualifications and thus you will earn more coins. Who said there is no reward for going to class?
Use font to your advantage
If you go to the fountain just in front of the building with the giant star, you will have a chance to get a lot of diamonds. What should you do? Very easy.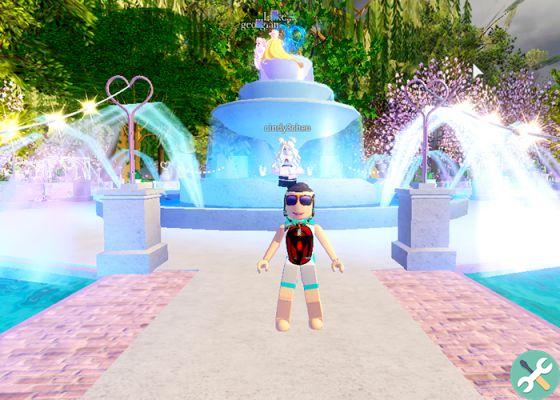 With the help of the source you can earn coins and get the mermaid tail in Royale High
When you are in front of the source, click on it and a small will appear questionnaire, you will have to solve it (we advise you to answer all the questions with the first option) and thus you will get lots of coins totally free. Best of all, you can perform this step 45 every minute, so you get a lot out of it.
Go to the sunset island
Join a beauty pageant on Sunset Island to win diamonds. How you do it? The first thing you should do when you arrive at this heavenly place, climb the stairs to arrive on time and try to show yourself at least in second place to get as many votes.
Remember that each grade you get is equal to 30 coins, the more votes you get, the more diamonds you can earn and you can buy amazing items, such as exclusivity Mermaid Tail di Royale High.
Now we invite you to try these simple but effective tricks to get diamonds inside Roblox in the world of Royale High and you can buy all the items you want, from mermaid tail to beautiful dresses and fairy wings. If these in-game tricks don't work for you, we recommend that you watch how to get free robux on Roblox.