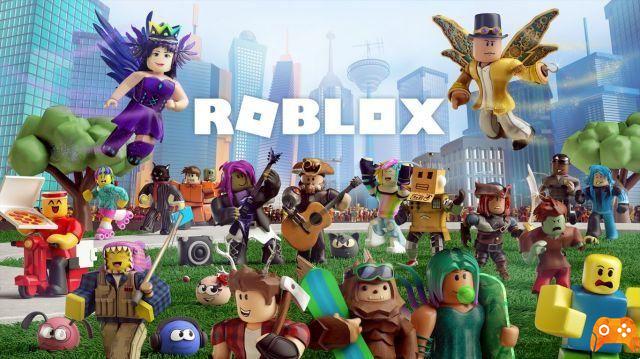 One of the phenomena of the moment is Roblox, a mix between a LEGO game and Minecraft. The platform allows you to create entire worlds and mini-games where you can do just about anything ... but how safe is Roblox?
Since you can talk to other people inside Roblox and you can also spend real money, how safe is it for the little ones? Without a doubt, when it comes to children, the presence of parents must not be missing if you want to ensure that your children do not come into contact with content that is not suitable for them. Although the game is classified with PEGI 7+, the content available inside could be dangerous in terms of themes, contain violence or blood, require payment in real money.
Parents often don't bother supervising the playful activities of the little ones, and this is a problem because Roblox (as well as many other video games, online or not), does not have any automatic content control measures. When creating the user to use, the age is requested: this allows you to filter all contents based on the age itself, but nothing really prevents you from accessing unsuitable content, if it were found by chance by the child for example.
Roblox's huge community and ever-expanding library of games are behind its success but also contribute to increasing the risk of having things a child shouldn't be doing or seeing. You can report these unpleasant anomalies, but as we said before there is no automatic control for the infinite contents of the game.
Another problem is how easy it is to chat with other people: a parent should always check who their 7-year-old is talking to. This is possible thanks to some Privacy settings that limit online activities and also thanks to the ability to check all the history of messages and friend requests, which you can find by clicking gear icon top right, under "Security" and then "Account Restrictions". In this way, if you have also entered the date of birth of your child, you will be able to access a complete control of his activities and choose the filters to apply. We must also make sure that children do not have the necessary data to complete online purchases: an 11-year-old girl has spent more than 5000 euros on Roblox.