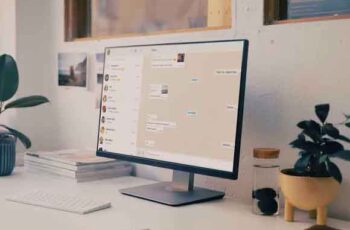 Top 7 Methods to Fix When WhatsApp Won't Open on PC. WhatsApp's transition from mobile to desktop was not without its problems. Unlike rival services like iMessage, Telegram or Signal, WhatsApp relies on an active phone connected to the internet to function properly.
Furthermore, the official WhatsApp app for Windows and Mac leaves a lot to be desired with slow performance and random freezes. Sometimes, WhatsApp doesn't even open on the PC, forcing users to use the web version in order to communicate.
WhatsApp Web or Desktop Won't Open on PC, 7 Solutions
If you are also facing the same problem, you can try the solutions below and use WhatsApp smoothly on your PC.
1. Close Whatsapp completely
WhatsApp services running in the background on your PC may interfere when you try to open WhatsApp. To avoid this, you need to shut down WhatsApp completely using the Task Manager utility on your PC. Here's how to do it.
Press the Windows key and type Task Manager.
Press the Enter key and open the Task Manager.
Find all WhatsApp related services running in the background. Select them and hit the Finish button at the bottom.
Try to open WhatsApp on your PC again and see if you have solved the problems with Whatsapp not working on your PC.
2. Use the same Wi-Fi network for the connected phone and the Whatsapp desktop
This is an irritating limitation that WhatsApp is trying to solve with the recent Multi-Device functionality in beta.
For now, you need your phone and WhatsApp desktop app on the same Wi-Fi network to work flawlessly.
3. Use the internet troubleshooter
If you are having trouble with the internet connection on your PC, you will only notice the loading indicator when you try to use the WhatsApp desktop app.
Windows has a capable built-in internet troubleshooter that fixes network related problems on your PC. Here's how to use it.
Open the Settings app on your Windows PC (use Windows + I keys).
Go to Update & Security> Troubleshooting> Additional Troubleshooting Tools> Internet Connections.
Run the troubleshooter and fix internet related problems on your PC.
4. Repair Whatsapp
Microsoft allows you to repair apps installed on your PC from the Advanced options in the Settings menu. Follow the steps below to fix Whatsapp crashing problems on your PC.
Open the Windows Settings app (Windows + I keys).
Go to the App menu> Apps and Features.
Scroll down to WhatsApp and select Advanced Options.
In the Repair menu, select Repair and let Windows handle the troubleshooting.
Do not worry. App data will not be affected here. Try opening WhatsApp on your PC again and see if it works.
5. Restore Whatsapp
If WhatsApp does not open on your PC, then take this extreme step to fix the problem. We had to mention this as it will wipe all data from the app. You will need to set up the WhatsApp account from scratch on the PC.
Open Windows Settings and go to the Apps menu> Apps and features.
Open WhatsApp> Advanced options.
Select the Reset button in the Reset menu.
This will delete all app data and you will have Whatsapp working again.
6. If WhatsApp does not open on the PC, reinstall the app
Since WhatsApp doesn't open, you can't update the app to the latest version available. Instead, you need to reinstall the app from the official WhatsApp website.
But first, you need to uninstall the app from the Windows Settings menu. Here's how to do it.
Open the Settings app on Windows 10 (use Windows + I keys).
Go to Apps> Apps and Features and scroll down to WhatsApp.
Click on WhatsApp and select the Uninstall button to remove the app from your PC.
Go to the official WhatsApp website download and install the latest build available.
7. Use Whatsapp Web
If you have frequent problems with the WhatsApp desktop app, you need to consider using WhatsApp Web.
WhatsApp Web is equally capable of all features like gifs, stickers, special messages, blocked conversion, calls, native notifications via browser and more.
In short, you have all the features of the app on your browser.
How to prevent anyone from adding you to a WhatsApp group
10 reasons why WhatsApp can (permanently) suspend your account
How to read WhatsApp messages secretly
How to free up space on WhatsApp
Problems with WhatsApp, the solutions to all problems
Start using Whatsapp on your desktop
WhatsApp is an important communication tool for millions of people. It's the default way to stay in touch with friends and family. WhatsApp not opening on your PC can force you to search for alternatives. Before doing that, you can run the solutions above and fix the problem.
Further Reading:
WhatsApp won't open on Mac, 7 solutions
Apps Not Responding on Mac, 4 Solutions
How to hide someone's status on Whatsapp
How to find out if someone is spying on us on WhatsApp
How to hide photos and videos on Whatsapp