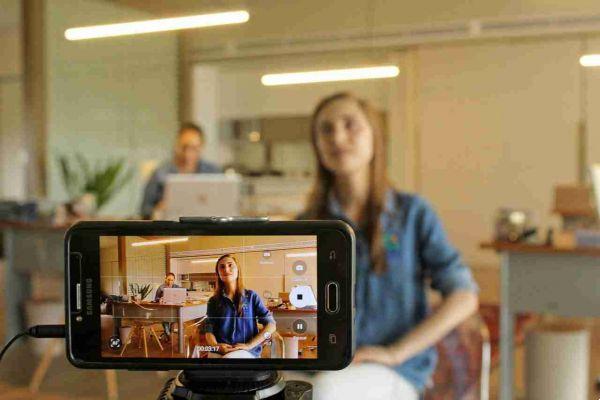 App for making videos with photos and music. Do you want to easily create a video from the photos on your smartphone and also add music to it to make it even more impressive? Well there are many applications that you can download on both Android and iOS that will help you in a few simple steps to create a video with photos and music that you can share with whoever you want.
App for making videos with photos and music
Here is our list of applications you can use to start creating your own videos with photos and music from your smartphone or tablet.
Quik by GoPro - App for making videos with photos and music
With the Quik app, you can create great videos in just a few taps. Choose your favorite photos and videos and let Quik do the magic of him: in seconds, Quik analyzes the footage and identifies the important moments, adds beautiful effects and transitions and synchronizes everything to the rhythm of the music. Personalize your story with lyrics, music and more to easily share it with friends. Editing has never been this fast… and fun.
Download the app: Android | iOS
iMovie - App for making videos with photos and music

Application dedicated to those who own an iPhone and iPad.
With its streamlined design and intuitive Multi-Touch gestures, iMovie lets you create beautiful movies like never before.
Choose from 8 exclusive themes - they have matching opening titles, transitions and music.
Give your movie a perfect look thanks to 10 video filters created by Apple.
Enhance your footage with slow motion and fast forward effects *.
Easily add picture-in-picture, green screen and split screen effects.
Compose your soundtrack using built-in music that automatically adjusts to the length of the movie.
Add sound effects, songs from your music library and your voice.
Connect a keyboard and use simple shortcuts to quickly edit movies.
Download the app now on iOS.
VivaVideo
VivaVideo is one of the best camera and video editing apps on the Android market. Today it has more than 200 million users worldwide and has been featured on Google Play numerous times, ranked first in the category of free video editing and movie making apps in more than 100 countries. With VivaVideo you can easily tell your stories with a video and share them with friends and family, transforming everyday moments into works of art as much and how you want so you can let the world discover them!
Download the app: Android | iOS
Magisto
Download Magisto Video Editor & Movie Maker - Video Editor to Create Photo Slideshow with Music now to create stunning videos in minutes, ideal for sharing on social media. Do you too like one hundred million other users who have already installed the Magisto web and mobile apps to satisfy any video creation need!
Download the app: Android | iOS
WeVideo
https://youtu.be/kjSPtXAXAPo
WeVideo's free video editor fast and fun to create and share amazing videos. You don't need to be a pro to create amazing videos for school, business, and life!
Upload your favorite photos, videos and music clips and arrange them however you like. Choose a theme, music or sounds from the included library. Take full creative control with eye-catching text, transitions, voiceovers and other special effects.
Download the app: Android | iOS