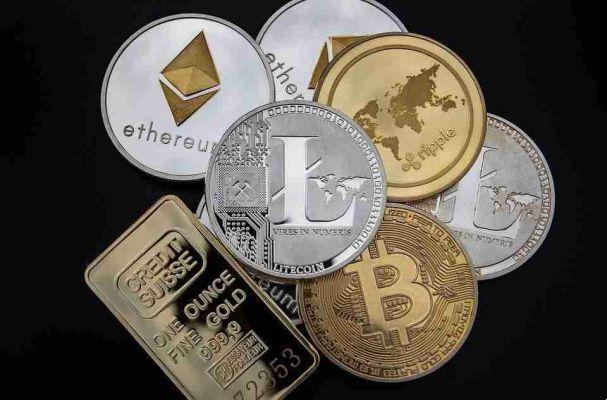 The cryptocurrency boom is getting bigger and bigger; people all over the world now finally realize that cryptocurrency is more than just a trend. Many places have started to accept Bitcoin and Ethereum as valid payment methods for goods or services.
Cryptocurrency mining and trading are some of the most popular investments in 2021, and you might even have a nice cryptocurrency wallet for yourself.
If you are dedicated to cryptocurrency trading and keep track of your crypto assets, you must have access to a reliable and robust cryptocurrency trading app. Read on as we take a look at the best cryptocurrency apps for Android.
What Makes a Good Cryptocurrency App?
Before diving into the best cryptocurrency apps for Android, it's important to know the typical features of a cryptocurrency app and what makes a good cryptocurrency app great. In order to choose the most suitable app, you will have to decide what is most important.
Ideally, the best cryptocurrency app should have a wide range of currencies available that you can buy from, with low transaction fees and great security features that keep your assets safe. There are over 2.000 cryptocurrencies listed, but only a handful are available for trading on even the most popular crypto exchange platforms.
If you are planning to only trade cryptocurrencies like Bitcoin or Ethereum, you don't need to consider altcoin support while considering a suitable cryptocurrency app.
If you will be trading from the Android app on a regular basis, it is imperative that the app has low transaction fees and is doable. It is also relevant that the platform is available as a desktop or web app.
Often, cryptocurrency apps can't work in some regions, so you need to make sure that your chosen cryptocurrency app works legally in your state or country. A well-designed and easy-to-use interface is also essential in any cryptocurrency trading app.
Best cryptocurrency trading apps on Android
Now that you know what to expect in a cryptocurrency app, let's take a look at the best cryptocurrency apps for Android.
eToro
eToro is an outstanding all-round cryptocurrency app trusted by millions of Android cryptocurrency traders around the world. Buying and selling on eToro is relatively easy and you retain full ownership of your assets. The most important feature of eToro is the extremely low transaction fees.
The platform does not charge you any fees when you buy cryptocurrencies or while you deposit funds into your account. However, you will pay a small 0,5% currency conversion fee for non-USD deposits.
However, the platform does not allow you to withdraw your crypto assets on a private wallet, so your assets will remain on eToro until you cash out. The Android app is well designed with an easy to use minimalist user interface.
eToro only offers a handful of popular cryptocurrencies such as Bitcoin, Ethereum, and Ripple. If you want to trade altcoins, make sure they are available on the eToro platform before registering.
All in all, eToro is a fantastic cryptocurrency trading app that is well regulated and offers very low trading fees.