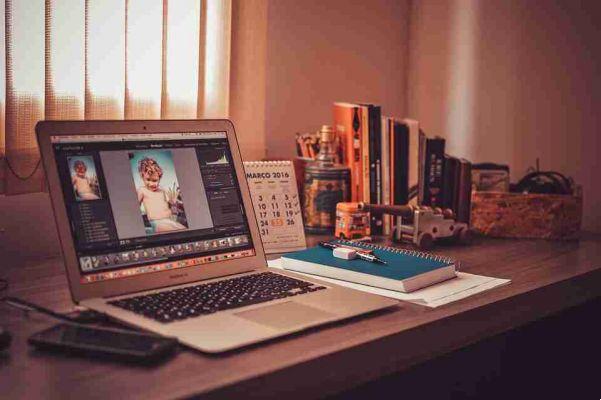 Are you trying to draw on your Mac? Here are all the best drawing apps for Mac that you can use completely for free.
If you're looking for a free drawing app for Mac, you've come to the right place. We've filtered the trash and listed only the most terrific drawing solutions, including an alternative to Microsoft Paint (MS). Let's take a look at the best free drawing apps for macOS.
GIMP
Most of the applications listed here are versatile software, and the GNU Image Manipulation Program (GIMP) is no different. Whether you're drawing, editing images, or looking for a free Photoshop alternative, GIMP has what it takes.
While the application may seem complex at first glance, the user interface is intuitive and performing basic tasks is generally straightforward. If, however, you need to perform more advanced functions, the answers aren't always obvious. Thankfully, there are many online tutorials and once you become familiar with the app, GIMP becomes a powerful drawing and editing tool.
Great for drawing, graphic design, image editing, and more
Huge amount of features, from basic to more advanced
Installable plugins for deeper customization
Lots of online tutorials to help you master the app
Multi-platform support
GIMP is an ideal choice if you need versatility and functionality in your drawing software and don't mind taking the time to learn a complex application.
Download: GIMP
Chalk
Krita is another versatile app that rivals others in terms of functionality and surpasses many in terms of intuitiveness. The interface is clean and intuitive, making it easy to learn advanced features. If you find yourself scratching your head trying to perform an action, there are many online tutorials to answer your questions.
Although Krita has image manipulation tools, the developers primarily market the software as a drawing app, which means they pay special attention to the artist's tools.
Krita's best features are:
Intuitive and functional user interface
Lots of professional brushes
Lots of useful tools for artists
Customizable layout
Multi-platform support
Krita is perfect if you need a functional, versatile and intuitive drawing application.
Download: Krista.
Medi Bang Paint
MediBang Paint is one of the best looking free drawing apps on the market. The app provides a range of useful artist tools and a cloud storage option, which makes it easy to use cross-platform.
While not as feature-rich as other apps, MediBang Paint is intuitive, and the developers are constantly adding new tutorials to the main site to help you master the software. If you want an application that is elegant and simple, MediBang Paint is worth checking out.
The best features of MediBang Paint are:
Lots of tools for artists
Clear and intuitive user interface
Lots of online tutorials
Cloud storage
Cross-platform support, including iOS and Android
MediBang Paint is perfect if you need to access your work anywhere and prefer a simplified drawing experience.
Download: MediBang Paint.
Paintbrush
Paintbrush for macOS is the ideal alternative to MS Paint. Software is the epitome of simplification, making it viable for only the most basic functions. While not ideal for serious artists, Paintbrush offers a solution for anyone who needs to do simple tasks quickly.
The best features of Paintbrush are:
Simple and intuitive
Lightweight and responsive
It includes the basic features you would expect
Good alternative to MS Paint
Even the most basic apps have a place and a purpose, and Paintbrush is a useful tool when used appropriately.