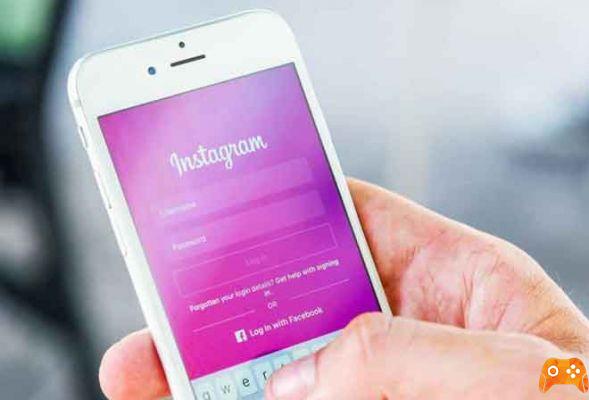 Want to know how to change Instagram username? You really need it. Well, you've come to the right place, start reading. When we create an account Instagram, asks us to enter a username that is what our users will see in our profile in principle and will be able to search for us within the social network. In this step you will find the solution on how to change username on instagram: very simple.
change your Instagram username we can use different options within this social network, in this article you will see the different ways to do it in the simplest way and step by step with the best explanation.
How to change Instagram username from computer?
We enter the browser and open the page Instagram.
Let's start a session within the social network and go to the profile that will be marked with the icon and we will click on it to access the main settings menu within Instagram.
We will look for the option «Edit profile» in where a new window appears allowing us to make changes to our personal profile.
We find the option "Username" and when you click you will see that it allows us to edit it from there.
We can check if the new username is available and when you hit "OK" we can continue with the steps.
We just have to select and press on the option "Send" which would be aimed at the changes made in our profile.
How to change Instagram username from phone?
Here we will learn how to change the name but from our phone, if we don't have access to a computer when we change our username.
We open the Instagram application from the mobile device to be able to change our username.
When we log in, we press the profile button to access the main page of our profile where we will see information on our social network.
Inside we will look for the option "Edit profile" just below the number of followers we have and we will click to open a new tab within the application.
There we find "Username" and you will see that it allows us to change it without problems, we will click and search if the name we want to insert is available.
If you accept the name, we will click Save and our new name will be confirmed.
We must take into account ...
When we change a username, the one we delete will be automatically available for any user who needs or wants to include the same in their profile. The social networking service is almost instant, this is important because changes are made in less than you think.
It is known that Instagram is working on a solution to the famous "Username theft" , these robots simply block a certain amount of usernames so that they cannot be used.
The social network would work on a temporary blocking of usernames for at least 14 days for each user, so that if he regrets the change, he can normally replace his previous username.
This complete guide on how to change username on Instagram is simple and practical so that all users of this social network can do it, explained step by step. You may be interested in how to delete Instagram search history.
Further Reading:
How to change Instagram password
Instagram user not found which means
How to temporarily disable your Instagram account
How to change your Instagram name
How to change TikTok username in a few simple steps