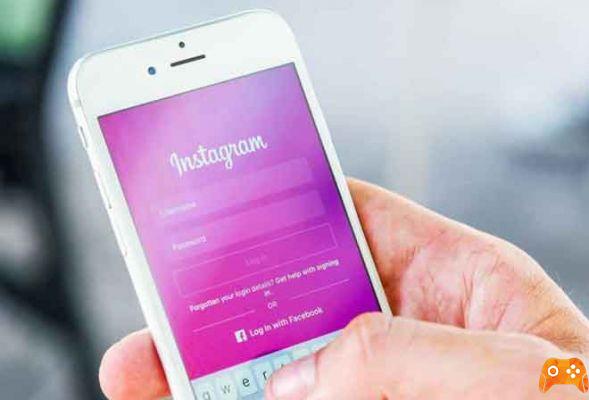 Want to know how to change your Instagram username? You really need to. Well, you've come to the right place, start reading. When we create an Instagram account, it asks us to enter a username which is the one that in principle our users will see in our profile and will be able to search for us within the social network. In this step you will find the solution in how to change username on instagram: very simple.
With change your Instagram username we can use different options within this social network, in this article you will see the different ways to do it in the easiest way and step by step with the best explanation.
How to make changes to your Instagram profile
Making changes to your Instagram profile is quite simple. Although your username is something your followers will remember, Instagram is one of the few platforms that allows you to change it. For other information about your profile, it's the same thing: you can also change your display name, your bio, etc.
This can be a really good thing for all the people who use their Instagram profiles for business. Do you have a new blog, article or some link you want to share with your followers? You haven't reached 10,000 followers yet, so you don't have the option to swipe up?
No problem. Insert the link in your bio and inform your followers in a story. You can do this every time you have something new to share. Simply replace the old link with the new one.
Let's get back to the topic, how can I change my profile information?
First, know that you can do this update on your phone, using your Instagram app or on your computer, using a browser.
How to change the Instagram username from the computer?
We go into the browser and open the page. Instagram.
Let's log in within the social network and go to the profile that will be marked with the icon. and click on it to access the main settings menu within Instagram.
We will look for the option "Edit profile" where a new window appears that allows us to make changes to our personal profile.
We find the option "Username" and when we click you will see that it allows us to edit it from there.
We can verify if the new username is available and when we press "OK" we can continue with the steps.
We just have to select and click on the "Submit" option that would be directed to the changes made to our profile.
How to change the Instagram username from your phone?
here we will learn how to change the name but from our phone, if we do not have access to a computer when we change our username.
We open the Instagram app from the mobile device so we can change our username.
When we log in we press the profile button to access the main page of our profile where we will see information of our social network.
Inside we will look for the option "Edit profile" just below the number of followers we have and click to open a new tab within the application.
There we will find "Username" and you will see that it allows us to change it without problems, we will click and look for the name we want to insert.
If it accepts the name, we will click on Save and our new name will be confirmed.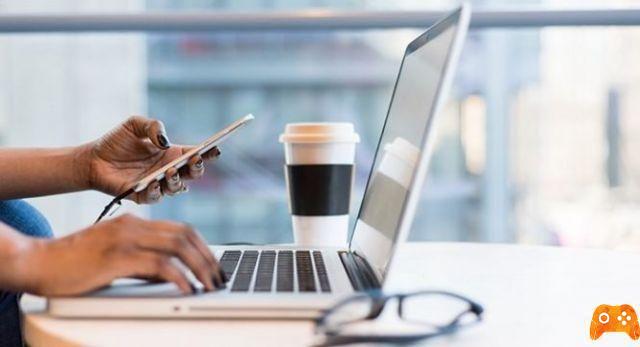 What if the name I chose on Instagram is not free?
Instagram will not allow you to change the name to one that has already been used. Unfortunately, you'll have to create a new one. But if you really like the name you've chosen, you might want to try some of these tricks before you officially give it up.
Add a number! For example, if you wanted your username to be fond of sunsets, but you got caught, try adding your date of birth. Something like Sunsetlover11.
Add an adjective! A landscape username may not be available, but what about breathtaking scenery?
Double a letter! If your name is Sarah, for example, Sarrah isn't so bad, right? You can even triple it if the name is not yet available.
Add a period or an underscore! If sunsetlover11 still doesn't work, try sunset.lover.11 or sunset_lover_11.
You may find it helpful to know that: Instagram allows you to try on clothes with augmented reality before you shop
Does changing my name on Instagram affect my followers?
If we're talking about your private Instagram profile, changing your name won't do you any harm. Your friends and followers might get confused initially, but when they see your photos, they'll know it's you. They will get used to your new name.
On the other hand, if you manage an Instagram profile for your business or someone else, you may want to reconsider changing. People associate brands with names; these are part of the overall brand image and help your followers recognize you.
What if the Coca-Cola company suddenly decided to change the name of the beverage? Surely you would be confused and this decision could affect your business.
Can I go back to my old Instagram name?
If you think you made a mistake by changing your Instagram name, you can always change it. Unless someone else created an account in the meantime and took your previous username, in which case you won't be able to get it back again.
That's why you should think twice before clicking or tapping Save. Shakespeare may not know what's in a name, but Instagram users certainly do.
When it happens, it's good to know what to do: Instagram not working today, 8 ways to fix it.
We should keep in mind...
When we change a username, the one we delete will automatically be available to any user who needs or wants to include the same on their profile. The social networking service is almost instantaneous, this is important because the changes are made in less than you think.
It is known that Instagram is working on a solution to the famous "Username Stealing". , these bots simply block a certain amount of usernames so that they can not be used.
The social network would work on a temporary blocking of usernames for at least 14 days for each user, so that if you regret the change, you can usually replace your previous username.
This complete guide on how to change username on Instagram is simple and practical so that all users of this social network can do it, explained step by step. You may be interested in how to delete Instagram search history.
To read more:
How to change Instagram password
Instagram user not found what it means
How to temporarily disable your Instagram account.
How to change your Instagram name
How to change your TikTok username in a few simple steps.