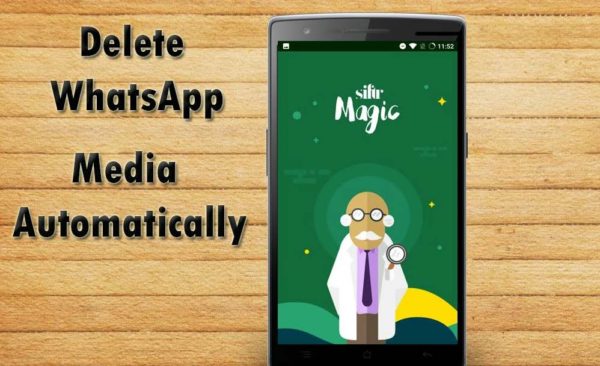 In this article I will teach you how delete unnecessary WhatsApp photos automatically. We all know WhatsApp by now and we all know that you can send messages, share short videos, send and receive images, etc.
We spend most of our day in chat with our friends or in any group you are part of on WhatsApp. This is the reason why we have a lot of junk messages and photos on our WhatsApp. Due to the automatic download features of this application all spam photos like Good morning, Good Night, etc are always downloaded.
Pictures! We often find ourselves with our device full of useless photos sent to us on Whatsapp. But how can they be automatically delete photos on Whatsapp. Ok then let's see how erase all unnecessary images in seconds from your device.
Yes you heard right, using an application you can delete all those photos automatically without much effort. We will be using an application called Siftr Magic Purifier. This application finds all junk images and deletes them.
How to delete unnecessary WhatsApp photos automatically
The best thing about this application is that it can automatically distinguish which photos are important to you and which are not. Find junk photos and delete them with just one click. This application is developed by Siftr Labs and is rated with 4,3 stars on the Google Playstore.
Currently this application supports WhatsApp, Hike, Telegram, Viber and Line. You can also earn points by sharing it with your friends and then redeem the gifts.
1. First of all, download and install the application on your Android smartphone - Click here to download
2. Open it and it will show you some information.
3. Then the accessibility menu will open, just activate Siftr's magic.
4. An active internet connection, data or Wi-Fi is required to use this application.
5. Now the application will start analyzing the photos after the process is completed.
6. Detect and delete unnecessary photos in seconds. Another thing to point out is that it won't delete your important photos. So don't worry about it.
This is all you have done. Now the application it will delete unnecessary photos from WhatsApp without disturbing.
With this guide we have seen how automatically delete unnecessary photos in WhatsApp.
Further Reading:
Because sometimes Whatsapp doesn't send photos
Deleting WhatsApp contact, very easy
How to hide photos and videos on Whatsapp
How to delete WhatsApp videos and photos to free up space on your mobile
Delete unwanted objects from photos on Android