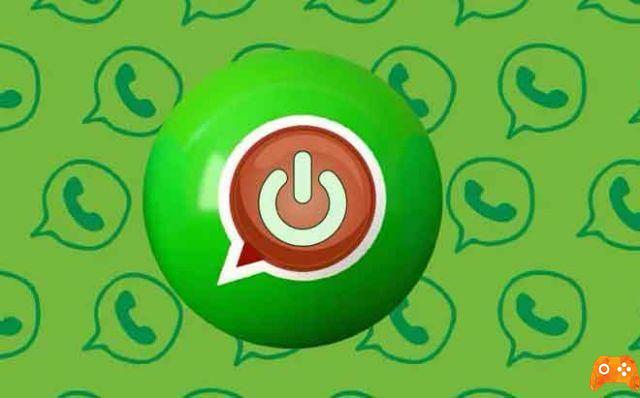 Have you decided to deactivate WhatsApp? This is all you need to know if you want to delete or deactivate your account. There are many reasons why you might want to delete WhatsApp. Either because you created a new account and plan to never use the old one again, or simply because the person who owns the account will no longer use it.
It is also likely that you have decided to switch to an alternative messaging app to get rid of Facebook's services once and for all. Whatever the reason, deleting WhatsApp accounts is a simple process that anyone can perform. To do this, you just need to follow a series of steps.
How to deactivate Whatsapp step by step
To deactivate Whatsapp account it is necessary access the application directly from the WhatsApp app, on a mobile phone to which the account to be deleted is associated. So keep in mind that unlike what happens when deleting an Instagram account, it is not possible to do it from your computer.
On the other hand, it is also convenient to remember that WhatsApp allows you to change the phone number of the account without having to delete it. Said this, the steps to delete or unsubscribe from Whatsapp are the following:
Open the WhatsApp app on your mobile.
Go to Settings / Accounts / Delete my account.
Enter the phone number associated with the account and tap the "Delete my account" button.
That's all. By following this simple procedure, we have seen how to uninstall Whatsapp. You can later create a new one if you wish.
How to unsubscribe from Whatsapp temporarily?
Unlike other messaging platforms and social networks, WhatsApp does not allow you to temporarily disable or delete an account in case you want to take a break from the application.
This, however, does not mean that they are not there alternative that allow us to exit Whatsapp temporarily. The steps are as follows:
Uninstall WhatsApp from your mobile: the most effective option if you want to delete Whatsapp temporarily without having to delete your account is to uninstall the application. Therefore, you will be able to continue receiving messages but you will not see them until you reinstall the app and log into it.
Disable notifications: a slightly less drastic but equally effective measure to temporarily detach from WhatsApp is to disable app notifications. This way you will only be able to see the messages when you decide to open the app, but the notifications won't bother you anymore.
How to delete Whatsapp account temporarily via third-party app: you may you don't want to uninstall WhatsApp from your phone, but you still want to temporarily stop using the app. To do this, you can use an application such as Block Apps, which allows you to temporarily block the applications of your choice. It also offers the ability to set block times for apps.
We don't know if sooner or later WhatsApp will give the possibility to "disconnect" from the application, through a function to temporarily deactivate our account. In the meantime, you can use any of the options mentioned above.
What happens when you delete an account?
Before deleting a WhatsApp account, keep in mind the consequences of this process. On its official support website, WhatsApp explains what happens when an account is deleted or deactivated so permanent.
First of all, it is necessary to mention that account information such as profile picture or username will be removed. We will also be removed from groups and the message history will disappear from both the phone and the iCloud backup - if we use an iPhone - and Google Drive - if we are Android users.
Personal information shared with other Facebook platforms is also deleted.
On the other hand, WhatsApp explains that it will not be possible to regain access to the account in the future and that the data will be deleted after 90 days from the start of the deletion process, as this data can be used in the event of software failure, data loss or phone breakage.
However, during this period the information will not be available to the user.
Finally, the WhatsApp documentation states that information may remain in company databases a due to legal issues, breach of terms of use or damage prevention. However, the data will be made anonymous, through a process which consists in separating personal identifiers from the data.
Further Reading:
WhatsApp notifications don't work, 8 solutions
WhatsApp notifications do not arrive, how to fix
3 ways to disable Whatsapp calls
How to turn off automatic brightness on iPhone
10 solutions for when WhatsApp does not send messages on Android and iOS