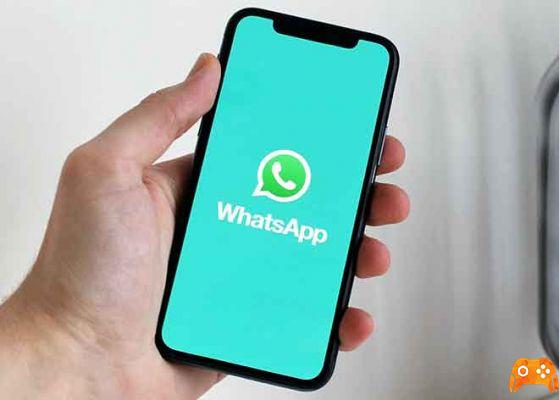 How to clear WhatsApp cache and free up space. Free memory is a very important aspect of your Android phone, also because in many moments it facilitates the fluidity of the device. Gradually, and without you noticing it, the WhatsApp cache occupies that space, affecting the functioning of the phone. To solve this problem, in this article we will see how to clear the WhatsApp cache to free up space on your Android.
It's a quick and easy process that will instantly bring performance benefits to your phone. Besides clearing the cache, you can also delete all WhatsApp chats for clean up the numerous information that the app stores. Without further ado, let's get into the process of cleaning up WhatsApp and freeing up memory on your phone, step by step.
What happens when you delete your WhatsApp account
Clear the Whatsapp cache and speed up your smartphone
WhatsApp is an application that we use daily and in which we accumulate dozens of conversations and thousands of photos, videos and other file types. Therefore, it is necessary to erase all that information from the app which from time to time occupies an important part of the memory of your Android mobile.
In this case we will take care of deleting the WhatsApp cache, that ultrafast access memory where key elements of the software are stored in so that it is quicker to access it when needed.
As we saw in the guide on how to clear the cache on Android, the content that apps save in that cache it can be regenerated at any time, so it won't be a problem to clear the Whatsapp cache when you need to free up space.
Since the cache memory facilitates quick access to the elements that an app needs to open, the most normal thing is not to delete them to quickly access the apps. However, if you need space on your Android phone, clearing the cache is an efficient and, most importantly, very fast method to clean and free up space on your device.
The cache memory stored by WhatsApp is usually large, so deleting it can be very useful to recover space. To do this, you need to follow the following steps:
Open the app Settings on your Android phone.
Find the section Applications and click to enter.
click on WhatsApp to access app information.
Access the section Archiving.
Click on the button Clear cache in so as to clear this app memory, helping you to gain the space you need.
Quick and easy, you have seen how simple it is to clear the WhatsApp cache on your Android phone. Whenever you need space, this can be a useful way to free up storage space on your phone right away.
If you have even more time to perform a data cleanup, you can invest it in other methods to free up WhatsApp space.
Further Reading:
How to clean WhatsApp quickly and easily
Because sometimes Whatsapp doesn't send photos
How to free up space on Mac, 7 tips
How to free up space on Xiaomi Mi 10T
How to free up space on Xiaomi Mi 11