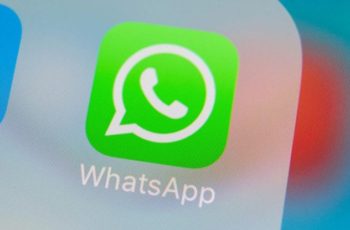 The almost extinct SMS messages were replaced a long time ago by WhatsApp and today it is more normal to say "I'm sending you a WhatsApp" than "I'm sending you a message". Up to Android 4.4 Kitkat it is possible to insert a WhatsApp widget on the lock screen, but this has changed since Android 5.0 Lollipop arrived.
Below I show you all the options to see WhatsApp messages without unlocking your phone.
How to have WhatsApp notifications on the lock screen
Since Android 5.0 Lollipop has arrived the security requirements have changed, since 2014 everything has changed with Android.
The lock screen is one of the most privacy sensitive areas of our smartphone.
The lock screen is the only place where a person, friend, family member, etc., can invade our privacy.
For this reason we show you how to read WhatsApp messages directly on the lock screen.
All apps that use notifications can see this information on the lock screen and currently these preferences are centralized in the settings menu.
Depending on the manufacturer, the path is slightly different but we will find it in "Security" or "Screen lock and security".
Once we have configured the access mode to the terminal, PIN and / or fingerprint, we will be able to choose what to show on the lock screen.
There are usually three options: display notifications with your content, hide sensitive information such as WhatsApp messages or don't show notifications.
To view WhatsApp messages on the locked screen of your smartphone, you must activate the 'Show all notification contents' option.
How to read WhatsApp messages on the lock screen of a Samsung Galaxy
On Samsung devices the options are almost the same but are a little more complex. To enable WhatsApp notifications on the lock screen, you need to follow these steps:
Go to Settings> Lock Screen & Security> Notifications.
Here we make sure that the 'Hide content' and 'Notification icons only' tabs are disabled.
Within "Show notifications from" we can choose which section of each application will be displayed on the lock screen.
Scroll down and choose what you want to be displayed on WhatsApp.
How to have a WhatsApp widget on the lock screen on Android 4.4 KitKat
If you still have Android KitKat 4.4 or a ROM based on this version, you just need to go to Settings> Security and select the Enable Widgets option. Then, lock the terminal and slide your finger sideways until the plus (+) icon appears. Click on it and choose the WhatsApp widget.
The next time you unlock your phone, the WhatsApp widget will appear and you can see the latest messages from your contacts.
Remember that the lock screen is a security feature, so try not to show relevant or important information in it, be careful!
Further Reading:
WhatsApp widget, how to use it
How to read WhatsApp messages secretly
How to protect WhatsApp chats on Android with fingerprints with these apps
How to block Whatsapp, all methods
How to make WhatsApp calls using the Google Assistant