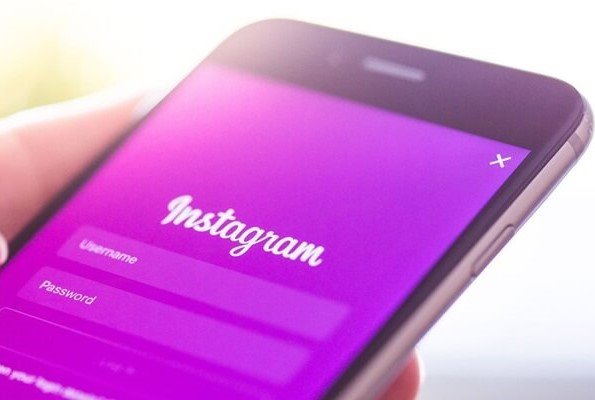 How to save Instagram photos on Android and PC, via this simple guide. While Instagram doesn't officially allow it, there are some ways to save Instagram photos on your Android device and on your PC. Instagram has been in our lives for six years and the number of people using it is ever increasing.
Instagram's Android app has seen a lot of changes, improvements, and new features in recent times.
But the most important feature is still missing, saving Instagram photos on your Android phone and on your computer. Up to now it is only allowed to share posts with images in messages and emails. The obvious reason is that Instagram makes user privacy prevail. Only time will tell if Instagram eventually adds such a feature.
This feature is really very important, because all users want to download photos from Instagram. Of their favorite actor, singer, footballer etc., for this reason we believe it is important to give users the possibility to download photos from Instagram.
Or let the user decide which photos to allow download and which not. Below we show you how to save Instagram photos. We will also see how to do this even from a computer.
How to save Instagram photos on Android and PC
How to save Instagram photos on Android
Then the following steps will help you to save the Instagram photos of your followers or the ones you will follow. Let's see how!
To perform this method we need an application. There are many applications for this, but the one we prefer is "Regram (Repost for Instagram)". We chose this application because it is very efficient and productive compared to the others. Plus, it not only allows you to save Instagram photos but also allows you to reset them on your profile along with the original caption, that's great!
Then download the application from the Google Play Store.
Once downloaded, you need to configure the application. Then install the application and proceed to the on-screen instructions.
Now all you have to do is open Instagram and browse the image you want to save. Then tap the 3-dot overflow button at the top right of the post window and select "Copy URL for sharing".
As soon as you are done, the image will be automatically downloaded via the Regram application and is ready for sharing or resetting.
The application also has a preview feature that displays a popup each time "Copy URL for sharing" is selected.
This is how quick and easy it is to save Instagram photos on Android.
How to save your photos from Instagram
By default, Instagram saves all posted photos in memory, unless it has been activated via settings.
Open the Instagram application and select the profile icon at the bottom right.
Tap the 3-dot overflow button at the top right of the window to open the settings.
Now scroll up in the "Settings" area and turn on the "Save Original Photos" option.
So, whenever you post a video or photo now, it will automatically be saved in the device memory as well.
Save Instagram photos to your PC
The web interface of the Instagram service lacks many features compared to the app. But you can always save the photos you like to your desktop using a simple online program. If you are thinking of saving your own or someone else's photos to transfer them to another device this tutorial will surely help you.
Open the Instaport site on your PC.
All you have to do is copy the account profile URL of the photo you want and hit "Continue".
The online program will retrieve all the photos from this specific account and allow you to download the photos individually or all at once.
The only requirement of this tool is that the account URL entered must be a public profile and NOT a PRIVATE one.
So that's it! This is how you can easily save Instagram photos to your Android phone and PC.
How to take screenshot on Instagram without notification

Install Instagram ++ on iPhone without Jailbreak




Post self-destructing photos on Instagram




How to Download Others' Instagram Stories Without Notification

How to save Instagram live video to your phone

How to discover a fake profile on Instagram
Further Reading:
How to put multiple photos in an Instagram story
How to add more photos to your Instagram Stories
How to see who saved your Instagram posts
How to put a GIF in your Instagram story
How to hide Instagram photos (posts) without deleting them