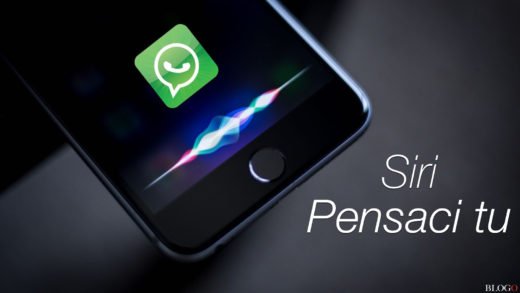 How to send WhatsApp messages using Siri, Apple opened Siri to third-party developers with its latest iOS 10 operating system, and WhatsApp became one of the first applications to take advantage of this opportunity, allowing iPhone users to send WhatsApp messages using Siri.
In order to use Siri with WhatsApp, you need to have iOS 10 running on your iPhone and download the latest version of WhatsApp on your iPhone (2.16.10 or later).
How to send WhatsApp messages using Siri
1. From your iPhone's home screen, tap Settings.
2. On the Settings screen, scroll down and tap Siri.
3. On the next screen, scroll down to the bottom and tap on App Support.
4. On the App Support screen, move the slider dedicated to WhatsApp to the ON position
After activating Siri to log into your WhatsApp account, follow the instructions below to send a message with WhatsApp using Siri.
1. First, open Siri on your iPhone by long pressing the Home button.
2. Next, ask Siri to send a WhatsApp message. You can say "Send WhatsApp Message to [Contact Name]" or say "text Siri [Contact Name] on WhatsApp".
3. Siri will ask you "What do you mean?"
4. Say the desired message to Siri and take a look at the preview of the WhatsApp message that Siri brings to the foreground to know if it's okay for you.
5. If the message goes well, you can ask Siri to send the message by saying "Send" or "Send" or tap the message to make the necessary corrections
6. Siri will provide us with confirmation that you are about to send the message via WhatsApp.
Your WhatsApp message will be sent to your contact, the same way it is sent when you manually type a message. Easy isn't it?
Further Reading:
How to delete Siri history from iPhone, iPad, Mac and Apple TV
How to disable Siri on your iPhone and iPad
How to make WhatsApp calls using the Google Assistant
How to send the same message to multiple contacts at the same time with WhatsApp for Android
How to know who saved your number using WhatsApp