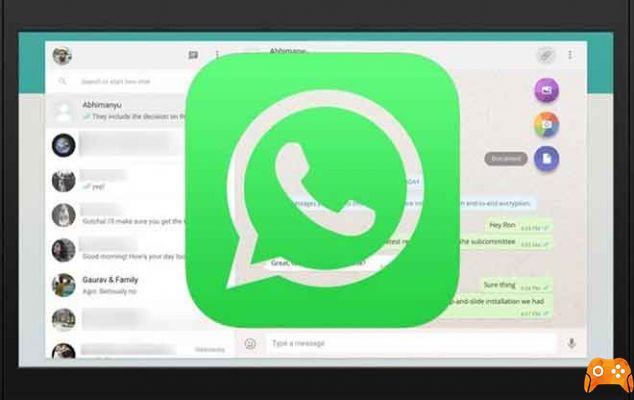 So you want to know how to use Whatsapp Web without QR code and without phone? I read about some searches made by users: "web whatsapp qr code" or "whatsapp web qr code". These are users who want to use Whatsapp web without QR code.
Let's see first if it is possible, then let's see how to do it. Whatsapp has become the leading messaging application due to its numerous and useful features. With over 1 billion users, WhatsApp keeps improving to offer people the best interface and the best communication system.
One of its best features, undoubtedly, is the function of being able to use WhatsApp on your computer, without the need to use a mobile phone. Since many people work on a computer and can't keep an eye on their phone all day, having WhatsApp on their PC is a great way to stay in touch with the world.
Can you use Whatsapp Web without phone and internet?
For now, it is essential that the phone is turned on and with an internet connection so that the WhatsApp web can work; However, a new beta version is being worked on where we will see new features, such as saving the profile picture, adding alerts and a cross-platform system that allows us to have our account on more than one device and use the application without Internet access.
This means that there may be an option to install Whatsapp on PC without the need for turn on our phone and without an Internet connection; unfortunately we will have to wait a bit to see the final stage of this update.
How to use Whatsapp web without QR code?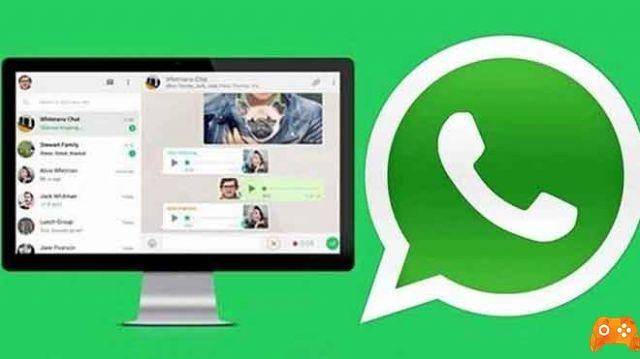 The simplest and best known way to use Whatsapp without a phone is through Whatsapp Web, in it you only have to log in and scan a QR code with your mobile and once done, a copy of WhatsApp will be created on your computer, so you can use the app without your phone.
We will only need the device once to log in. After that we can access Whatsapp Web and use the application without the need to use the phone.
Related article: Spying on WhatsApp is possible and these are all ways
Log in to Whatsapp Web
The first thing you need is your mobile device and a PC. You will have to open your favorite browser and write Whatsapp Web. The next thing will be to go to the application from your phone and press the three vertical dots in the upper right corner and select the Whatsapp web option.
At this point you have to press the cross in the upper right corner and the camera will open and in the end we will have to scan the QR code that appears on the WhatsApp page.
When you scan the code, all your chats will appear on your computer screen and you can use WhatsApp as if you were on your mobile. Whatsapp Web works exactly the same way as well you can send pictures, videos and view statuses, as well as change your profile picture and information.
It is important to say that the version WhatsApp web does not save le information of chat or contact, it is simply a reflection of what happens on our mobile, which is where all the information is stored. Once you log out on the web, there will be no more recordings of your conversations, much less.
Applications to use Whatsapp without a phone
Despite this, there are several alternatives to be able to use WhatsApp without a phone; understand only that WhatsApp and not WhatsApp web.
For this we will have to download an application on our PC called memu, which is an Android simulator.
Once downloaded and installed, we will need to download and configure the Play Store and then download WhatsApp.
The next and last step will be to download an application called Text Plus which simulates a telephone number. We will have to configure it to have a number and when we are done we can configure WhatsApp with the number we have just simulated.
This way you can use Whatsapp Web without a phone without having to have a mobile device easily and quickly.
The great advantage of using Whatsapp Web is that you can work from your computer and chat with your contacts at the same time, without the need to check your phone, thus saving a lot of useful time.
Another important factor is the fact that it is possible save a lot of battery on cellphone, as it will not be necessary to unlock the phone and energy is not consumed by using the data required by WhatsApp. However, the big disadvantage is that this function cannot be used if the mobile is not turned on and with one percentage less than 20% of the battery.
It might interest you: How to activate WhatsApp without the verification code?
Further Reading:
3 ways to send a WhatsApp message to someone without adding them as a contact
Whatsapp on two devices, how to do it
Valid Lords Mobile Codes
Block Whatsapp contact, I tell you everything
Whatsapp Web your Android