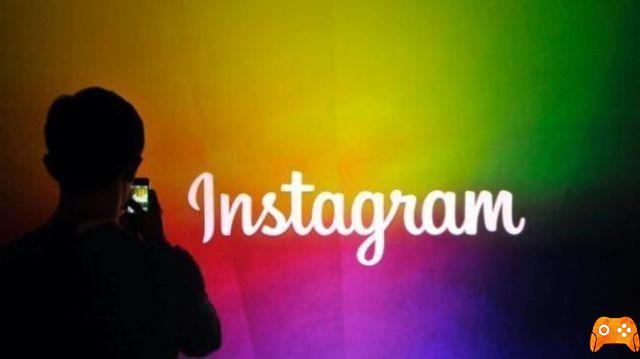 Today we will see how to block someone on instagram and make sure they can't see your posts or get in touch with you. Likewise, you won't be able to see posts or post messages from those you've blocked.
Instagram was created as a social network where you can share your photos, but lately it's changing direction towards communication. While it has always allowed you to lock profiles, now this lock feature is vital, block a follower on Instagram prevents the blocked user from being able to see your photos, videos or get in touch with you.
If you don't want to change your privacy settings for Instagram but you don't want a certain user to be able to access your photos then there is a chance to block a user to stop him from seeing any of your activity on Instagram. If you still don't know how to block someone on instagram, below we will explain how to do it, step by step.
Instagram: how to block a follower
1. Open Instagram and tap the profile of the person or user you want to block.
2. Click icon with three dots located at the top of the screen next to the user's name.
3. Three options will appear:
Block user
Report inappropriate content
Copy the profile URL
You must choose the first option to block that user, although you can also choose to report their profile if you think it is spam.
4. Now Instagram will ask you if you really want block this user, just to make sure it's the user you want to block and to prevent inadvertent blocks or errors. Therefore, you need to select the "Yes, I'm sure" option.
We recommend that you consult our article on what happens if you block someone on instagram to find out the consequences of this action.
A message will appear at the bottom of the screen confirming that this user has been blocked on Instagram, so you can continue using the application without anyone bothering you.
The Instagram blocker it works both ways, so you can't see photos of the ones you've blocked, and you won't be able to communicate via Instagram Direct either. When you visit the profile of an account that you have blocked, you will be shown that no images have been posted and the button that normally says Continue will be written Unblock. Click on it if you change your mind.
How to unblock someone on Instagram
Unblock someone on Instagram it's even easier. If you have decided that you want to end the censorship, simply go to the profile of the person you blocked and follow the same procedure: click on the three dots and choose the option "Unblock" in this case. Once this is done, the other person will have access to your content again.
Further Reading:
How to find people blocked on Instagram
How to delete followers on Instagram, 5 methods
What happens if you delete a person on Instagram
Cristiano Ronaldo on Instagram, how much he earns
Instagram user not found which means