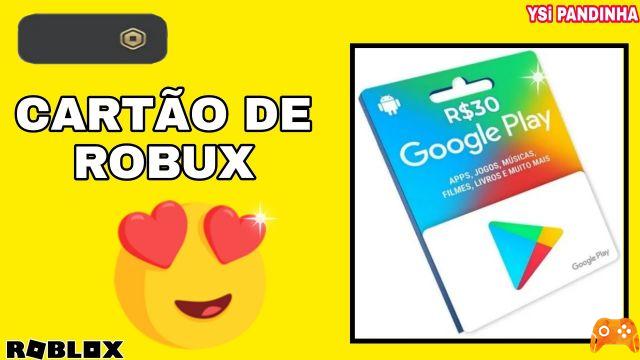 ---
Do you want buy Robux for Roblox but you don't have a credit card at hand? No problem, here is a simple and practical solution for buy Robux without a credit card.
Many physical and online retailers have been selling for some time prepaid cards with a certain amount of Robux, the operation is very simple, once you have purchased the card you just need to scratch the silver strip to get a code to add to your account, in this way you can redeem the amount of Robux indicated, depending on the amount of the card.
Where can I buy the prepaid cards for Roblox?
From GameStop find the Roblox cards from 10 euros, 20 euros and 50 euros, in addition there are denominations from 4.500 Robux to 49.99 euros and 400 Robux to 4.99 euros, in the latter two cases valid only on Xbox consoles. Also on Amazon you will find the carte Roblox per i Robux, in some cases extra digital content including:
800 Robux at 10 euros
2.000 Robux at 25 euros
4.500 Robux at 50 euros
1.0000 Robux at 100 euros
On Amazon you can also pay without a credit card, for example by recharging your Amazon account at bars, tobacconists and other affiliated shops. You can also buy Robux at major supermarkets and large electronics chains, depending on the availability of individual stores.