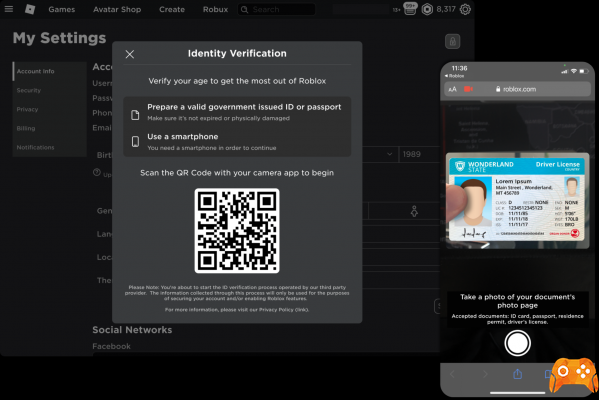 ---
Over the past few days, a major change has been made to Roblox by the development team with the aim of making the experience safer for younger users.
Those who play the popular free to play title will have to enter a series of data to make one age verification. This mechanism, which requires you to show a document, is used to ensure that younger users (or those who decide not to enter the requested data) are precluded some additional features such as the ability to use voice chat. This means that the game will remain perfectly playable by everyone, but verification only serves to prevent young people from accessing specific features. In fact, the voice chat and the developers don't want that tool to be used by who is under 13 years old, that is, by more than half of the total active users. The development team also reassured users on the safety of the procedure verification, which should not in any way save the data of those who show documents to the camera of their device.
Did you know that Roblox touched 50 million active users in August 2021? On our pages you will also find the codes to get free rewards in Roblox in September 2021.