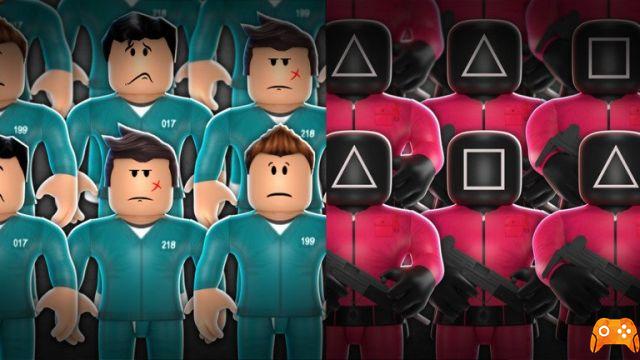 ---
Roblox Corporation provides various codes for his Roblox Squid Game, game based on the South Korean TV series of the same name Netflix capable of gaining enormous popularity all over the world after the airing of the first season.
Given the great popularity achieved by Squid Games, many developers active on the social platform have tried to realize their videogame vision of the phenomenon: the version created by Trendsetter Games seems to be the most popular among Roblox users and among other things offers the possibility of redeeming codes that allow players to obtain various amounts of in-game money to use at will. Therefore, here is the list of currently active codes:
LotsOfStuff - offer 500 monete
30kMembers - offre 250 monete
FrontPage! - offers 200 coins
LotsOfLikes! - offer 250 monete
Marbles - offers 100 coins
Here are also the ones that are no longer active:
10k, which added 100 coins
FirstCode !, which allowed you to redeem 200 coins
Please note that Squid Game codes are only available for 48 hours, which is why they should be used as soon as possible. Redeeming them is simple: once you are inside the game, click on the "Codes" item on the left side of the screen to bring up a text window. From here, simply enter the code of our interest to redeem it and thus receive the relative reward.
Recall that some Roblox features now require age verification. Meanwhile, the digital platform continues to get bigger and bigger, with Roblox reaching close to 50 million active users in August 2021.